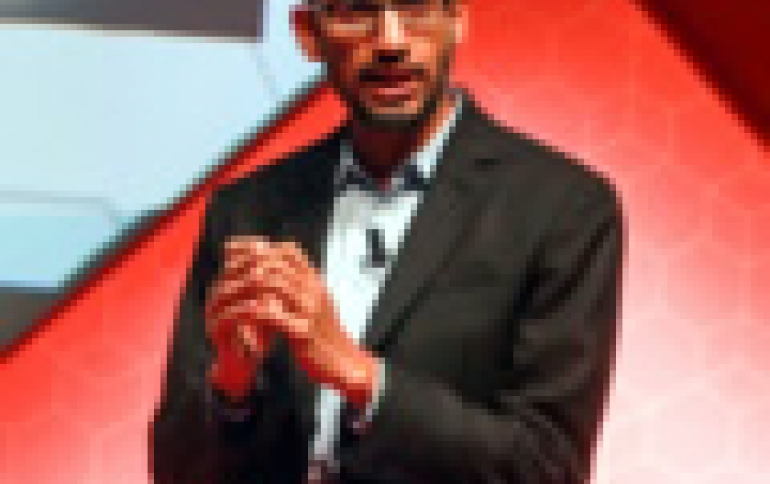 Alphabet Earnings Surge on Mobile And YouTube
Alphabet reported high revenue for the fourth quarter of 2016 on the back of increased mobile and YouTube video advertising.
Revenue in the last three months of the year jumped 22 percent from a year earlier, reaching $26.1 billion, while net income rose 8 percent to $5.3 billion.
"2016 was simply a great year for us," said Ruth Porat, chief financial officer of Alphabet and Google, in a conference call with analysts.
The majority of the quarter's revenue, $22.4 billion, came from Google's advertising business, with $3.4 billion coming from other business segments such as hardware sales, the Google Play Store and Google's Cloud services.
Paid clicks, or clicks on Google ads, rose 36 percent, compared with a 33 percent increase in the third quarter. Cost-per-click dropped 9 percent, a slide that has continued as Google sells more mobile ads, which command lower prices.
Google's "other bets," the fantastical projects such as self-driving cars, Google Fiber and internet from drones, contributed $262 million, up 75 percent. The other bets division curbed losses at $1.1 billion, slightly smaller the $1.2 billion it lost in the last three months of 2015.
Sundar Pichai, Google CEO, said 2016 stood out as the year artificial intelligence became central to Google's mission as a company. AI, which includes machine learning, has been used in services like Google Photos for a while, and in 2016 it expanded greatly with services like the Google Assistant.
Google-branded hardware also showed promise as Google Home smart speaker, and the Pixel smartphone gained traction over the holidays, Pichai said.
"We're committed to this for the long term as a great way to bring a beautiful, seamless Google experience to people," he said.