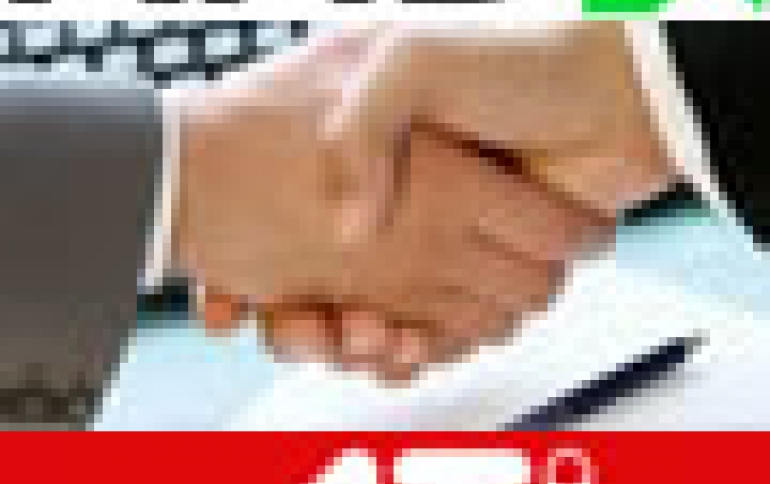 AMD to Acquire ATI Technologies
In a transaction that will reshape the semiconductor industry, AMD agreed to buy ATI Technologies Inc. for $5.4 billion in cash and stock, according to an official press release issued today. The deal comes as the semiconductor industry is becoming the focus of intense investor interest. Later this week, Philips Electronics plans to field final bids worth more than $10 billion apiece for its semiconductor division from three consortiums of private equity investors, people involved in that auction said. Philips had been considering an initial public offering for the unit.

A.M.D.'s deal for ATI, worth $4.2 billion in cash and $1.2 billion in stock, will expand A.M.D.'s business into graphic chipsets used in high-end PC's for playing video games and in workstations used in design work or to create video games and movie animation as well as chipsets for cellphones and handheld devices.

A chipset connects a computer system's processor to its memory and other parts, facilitating the flow of data among components.

"ATI shares our passion and complements our strengths: technology leadership and customer centric innovation," said AMD Chairman and CEO Hector Ruiz. "Bringing these two great companies together will allow us to transcend what we have accomplished as individual businesses and reinvent our industry as the technology leader and partner of choice. We believe AMD and ATI will drive growth and innovation for the entire industry, enabling our partners to create differentiated solutions and empowering our customers to choose what is best for them."

In 2008 and beyond, AMD aims to move beyond current technological configurations to transform processing technologies, with silicon-specific platforms that integrate microprocessors and graphics processors to address the growing need for general-purpose, media-centric, data-centric and graphic-centric performance.

AMD's current executive team will be complemented by the addition of ATI President and CEO Dave Orton. Orton will serve as an executive vice president of the ATI business division, reporting to the AMD Office of the CEO, comprised of Chairman and CEO Hector Ruiz and President and Chief Operating Officer Dirk Meyer. In addition, under the terms of the acquisition agreement, two ATI directors will join AMD's board of directors upon closing of the transaction.

"The deal puts A.M.D. on more equal footing with Intel," said Samir Bhavnani, director of research at Current Analysis, a market research firm in San Diego."It completes the puzzle for A.M.D."

He said the deal was important because it took A.M.D. beyond PC's and gave it greater strength for the cellphone and handheld markets.

The deal is not without challenges. While both companies have reported strong earnings growth over the past year, overall growth of PC sales is slowing, particularly in the high end of the market, where the graphics chips are important components.

The slowdown also means the price competition with Intel for the core processors at the low end of the market has increased. Lower prices mean that A.M.D. makes less money per processor.

The ability to sell graphics chipsets along with a processor could help improve A.M.D.'s overall gross profit margins, which fell in the latest quarter to 56.8 percent from 58.5 percent in the prior quarter.

ATI is a major player in a number of promising technologies that will grow as the electronics industry shifts away from the dominance of PC's to new forms of television, enhanced set-top boxes as well as handheld videoplayers. For instance, ATI makes chips that enable integrated digital televisions, which get digital broadcast over the airwaves. The company also makes image processors that are used to display video on cellphones or mobile handheld game machines.

In its third quarter, ended May 31, ATI reported that revenue from the consumer side of its business grew 120 percent year-over-year due to strength in the handhelds market. Shipments of chips for the digital television market more than doubled. By contrast, its revenue from chips used in PC's increased only 8.5 percent from the year earlier quarter.

Philips Semiconductors was ranked as the world's eighth largest semiconductor maker in 2005 by iSuppli, a market research firm. With revenue of $5.7 billion, it claimed 2.4 percent of the overall semiconductor market. A.M.D. was ranked slightly behind it. ATI was ranked as No. 25 with almost $2 billion in revenue and a market share of 0.8 percent, iSuppli said.