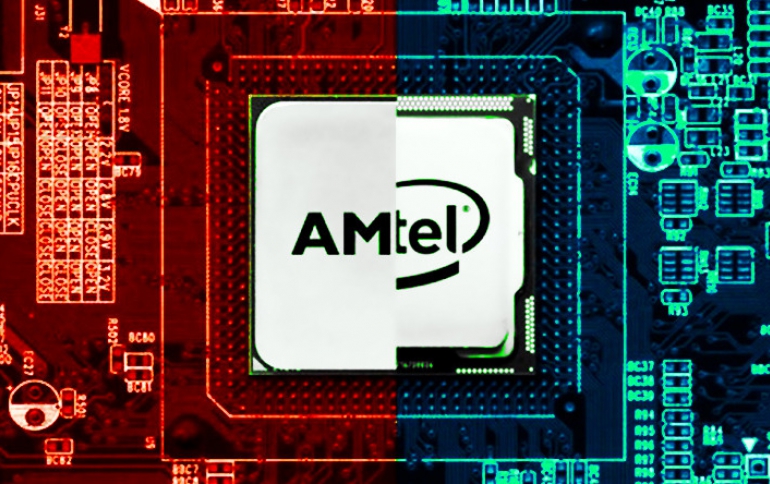 AMD And Intel battle for Processor Supremacy
Chipmakers AMD and Intel are geting ready to launch their respective high-end desktop Threadripper and Cascade Lake-X processors later this month, in a battle that is still unknown who will win.
After delaying about a month from the original release schedule, AMD last month launched its Ryzen 9 3950X mainstream CPU for the its Socket AM4 platform. The processor is targetting Intel's high-end desktop parts, namely the Core i9-9980XE, and less the recently released Intel Core i9-9900KS. The good news for AMD is that the Ryzen 9 3950X, featuring 16 cores, will possibly perform similarly to Intel's $2000 CPU, while being significantly more affordable.
Intel's response included price cuts for the new Cascade Lake-X CPUs, also due out this month. These chips offer more PCI-E lanes and memory channels than the AMD Ryzen 9 3950X, but the AMD CPU could equal Intel's 18–core CPUs at stock speed. The Ryzen 9 3950X has nominal boost frequency of 4.7GHz so it could be be quick in games and lightly-threaded tasks too.
In terms of platform costs, Intel could have the upper hand. For example, the Intel X299 motherboards are possibly cheaper than equivalent X570 motherboards.
But AMD's armory also includes the upcoming 3rd Generation Threadripper. The expected 24 and 32-core CPUs will replace the Threadripper 2990WX and 2970WX. Any gains from the new AMD chips will likely cause headaches to Intel and its high-end desktop and Xeon line-ups.
On the other hand, AMD is retiring X399 motherboards and they will not be compatible with 3rd Gen Threadripper. This means that the new chipsets being used, specifically TRX40, will require new motherboards and these will be PCI-E 4.0 compatible. The key here will be the pricing policy for the mew motherboards. High prices could push Threadripper beyond the usual realms of high-end desktop price and performance.