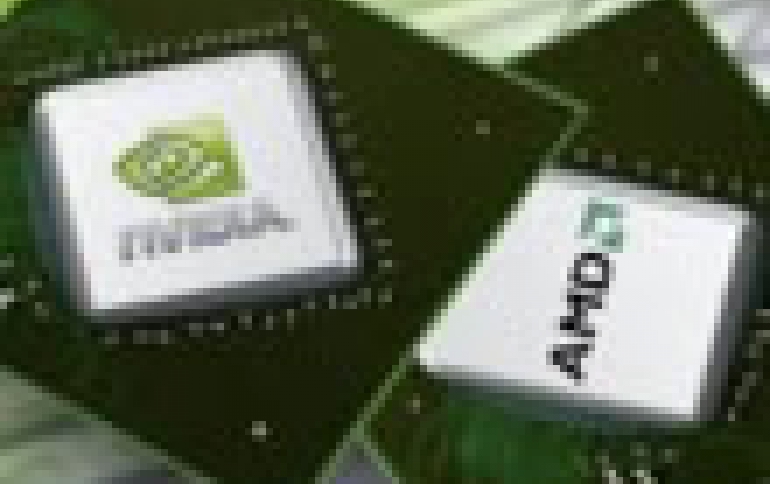 AMD And Nvidia Strike New Game Partnerships
Epic Games has chosen to support Nvidia's GameWorks libraries, while AMD's Mantle API has been adopted by Crytek in its new CRYENGINE. Epic's UE4 is poised to power new games, not only on high-end PCs, but on mobile devices as well.

Together with Epic, Nvidia incorporated support for NVIDIA GameWorks directly into Unreal Engine 4 making it easier for UE4 licensees to use Nvidia's technology. NVIDIA Gameworks libraries are designed to help developers create a special effects, such asrealistic clothing or destruction, and now these effects are available to every developer with a UE4 license.

"Daylight," the upcoming UE4 game by Zombie Studios, is the first example is what is possible with NVIDIA GameWorks and Unreal Engine 4.

NVIDIA and Epic have also shown UE4 demos running on Tegra K1. According to Nvidia, on Tegra K1, you can run the same content and the same engine using the OpenGL 4.3 API and on the Android OS.

AMD's response was announced today with a partnership with Crytek, which will add native Mantle graphics API support to the CRYENGINE.

Launched in September 2013, Mantle works by streamlining communication between a gamer's CPU and GPU. The inclusion of AMD's Mantle API will now allow CRYENGINE licensees to ready their development studios for AMD's 'closer-to-the-metal' vision for video games.

"By integrating AMD's new Mantle API, CRYENGINE will gain a dimension of 'lower level' hardware access that enables extraordinary efficiency, performance and hardware control," said Cevat Yerli, Founder, CEO & President of Crytek.