AMD-powered Atari VCS Video Gaming Console Available for Pre-order
Pre-orders for the new Atari VCS video game console and controllers started on May 30, 2018 exclusively via Indiegogo, with shipping expected in July 2019.
Atari VCS (originally called Ataribox) is an upcoming home video game console first revealed in June 2017. While principally designed to play games from the Atari 2600 via emulation, the Atari VCS is also expected to offer a Linux operating environment (Ubuntu Linux Kernel 4.10) that will allow users to install other compatible games onto it.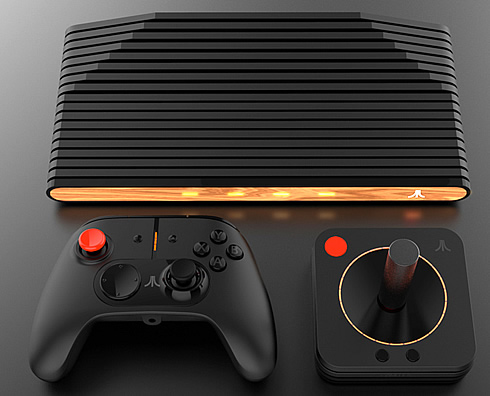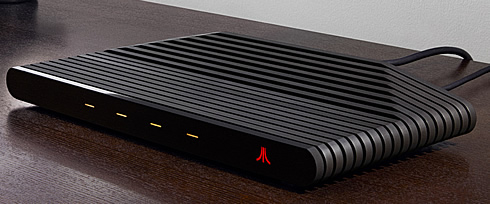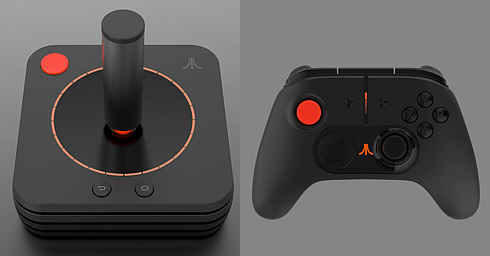 The configurations included the faux-wood front panel main console, and an all-black oynx console. A base system, consisting of a console and joystick controller ran from $279 to $299.
The Atari VCS will be based on an AMD A10 APU (Bristol Ridge), which packs a Radeon R7 GPU. Other main specifications include a 32GB eMMC, 4GB of DDR4 memory, USB 3.0 x 4, HDMI 2.0, Wireless LAN + Bluetooth 5.0, Gigabit Ethernet, a microSD card slot, and a microphone array.
In terms of design, the "Atari VCS Onyx Edition" will have a black, mirror-finish, the Atari VCS echos the look-and-feel of the Atari 2600, and the limited edition "Atari VCS Day One Collector's Edition" will have a wooden front panel.
The hardware will include one "Classic Joystick" controller, based on the single-button design of the Atari CX40 joystick, adding only addition inset buttons for accessing the console's menus. A "Modern Controller" features a layout typical of modern console platforms. Both support both wireless (Bluetooth) and USB wired connections and can be also used with Android / PC.
In addition to compatibility with more than 100 arcade / Atari 2600 generation classic games, the console wil support new games developed fro m Atari and other companies.