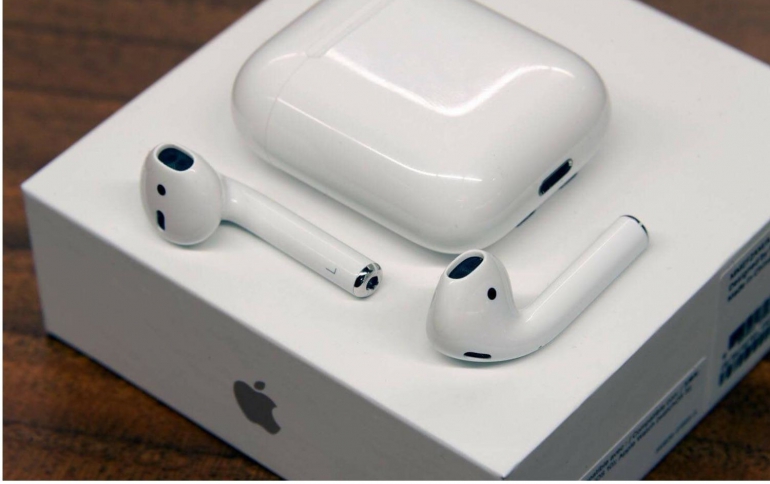 Apple Patents New Interchangeable AirPods Design with Biometric Sensors
A patent awarded to Apple on December 4 describes an interchangeable, "universal" AirPods that could use built-in biometric sensors to perform health tracking and also to determine in which ear a specific bud is being placed.
The patent describes a symmetric earbud design that "can be worn interchangeably in either a left or a right ear of a user." The patent goes on to say that "in such an embodiment, the earbud can include a sensor and circuitry configured to determine and alter operation of the earbud in accordance to which ear the earbud is determined to be sitting in."
The patent's wording possibly means there's a sticky-out bit, which presses against the rear of the ear to hold the other bit in just the right position. Apple obviously will be able to save money if it only has to make one shape of earbud instead of two, but will need to be certain it can still offer a reliably secure fit.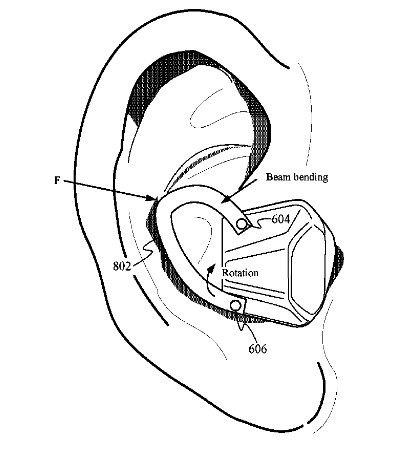 The patent also describes at least one of the sensors as being biometric and "configured to be pressed up against a portion of the tragus," so the AirPods could perform heart rate monitoring and take body temperature measurements, among other health-related metric tracking.
Built-in memory mentioned in the patent means that your playlist could be downloaded to the AirPods - no need to wear your Apple Watch or carry your iPhone when you're running, for instance.
And noise-canceling, which would be wonderful, seems to be a possibility, too.
According to Apple analyst Ming-Chi Kuo, Apple is planning to release a new version of the AirPods with noise cancellation and waterproofing for early next year, with a complete redesign of the headphones coming in 2020.