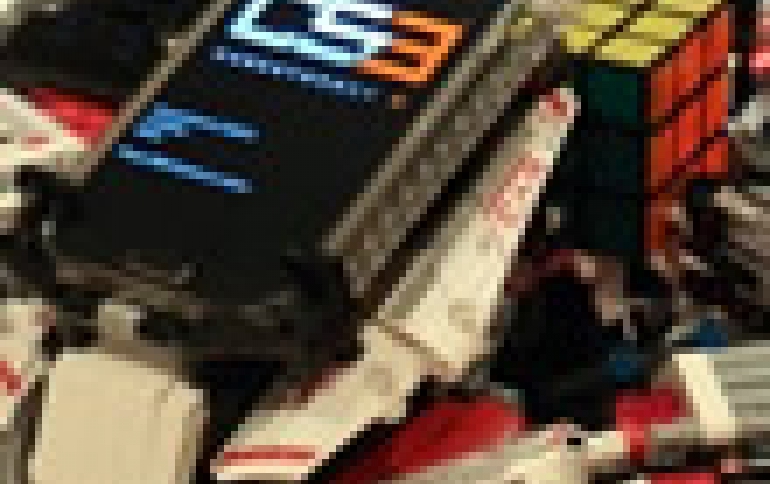 ARM-Powered Robot Aims To Break World Speed Record For Solving A Rubik's Cube
The CUBESTORMER 3 robot which uses ARM processor technology will attempt to break the Guinness World Records title for solving a Rubik's Cube at the Big Bang Fair being held at the NEC in Birmingham, UK, on Saturday (March 15). The current record of 5.27 seconds was set just over two years ago by its predecessor CubeStormer II. However, the new Cubestormer will have technical advantages over its older brothers, since it is powered by a Samsung Galaxy S4 instead of the Cubestormer 2's Galaxy S2.
The ARM-powered Samsung Galaxy S4 smartphone is used to analyze the cube and instruct four robotic hands to do the manipulations. ARM9 processors also power the eight LEGO MINDSTORMS EV3 bricks which perform the motor sequencing and control.
"We are very confident the robot will break the record," said Dominic Vergine, head of corporate responsibility at ARM. "The new robot can think three times faster than its older brother. The older robot was using intelligence from a dual-core ARM Cortex-A9 based Samsung Electronics' Exynos 4 Dual application processor in a Samsung Galaxy S2 smartphone. CUBESTORMER 3 will use a Galaxy S4 equipped with an Exynos 5 Octa application processor with an eight-core ARM big.LITTLE implementation featuring four Cortex-A15 and four Cortex-A7 processors."
CUBESTORMER 3 has been co-designed by David Gilday, a principal engineer at ARM, and Mike Dobson, a security systems engineer for Securi-Plex. The new design features upgraded mechanics including a precision independent braking system that will bring significant speed benefits. The software has also been optimized to take advantage of the increased mechanical flexibility as well as the compute power gains.
Alongside the fastest robot to complete a Rubik's Cube attempt, David Gilday is looking to set two further world records with other ARM-based robots. The first, for the quickest completion of a 4x4x4 cube using his MultiCuber 3 robot based on a Huawei Ascend P6 smartphone based on Hisilicon's K3V2E processor. He will also attempt to set a time for completing a 9x9x9 cube, the first time a robot has attempted this. With the amount of solution possibilities running to 278 digits, it is a highly complex task. It will be taken on by his MultiCuber 999 robot, based on a Samsung Galaxy S3 smartphone powered by an Exynos 4 Quad application processor. If they are successful, the new times will all be entered in the 2015 Guinness World Records book.