1. Introduction

After having tested the Asus EAX1650XT, we were given the opportunity to trial the Crossfire edition, and perform additional tests in order to see if we can expect better performance using Crossfire technology.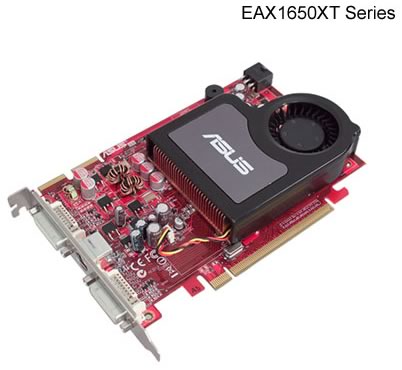 Both the normal and Crossfire models look exactly the same. The only differences are the two internal Crossfire connectors.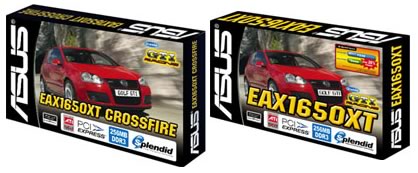 In order to use CrossFire, there are several system requirements
A standard ASUS EAX1650XT graphics card
An additional ASUS EAX1650XT CrossFire™ edition graphics card (with two pieces of CrossFire bridge interconnectors inside the box)
A CrossFire™ Ready motherboard
512MB of system memory
550 watt power supply or greater, 38 Amps, 12 volt rail
Below you can see how the two cards are connected.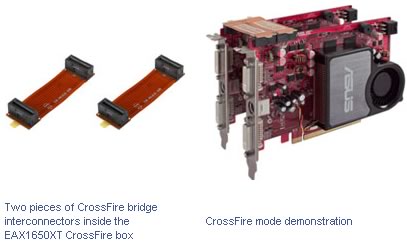 For our tests we used an Asus P5W64WS Pro motherboard with Intel Core2Duo Processor (E6600) and 2GB of memory. Our "standard" PC setup is somewhat different this time, but our tests have shown that CPU has little impact on absolute RAW performance figures. We used the latest ATI Catalyst v7.2 driver pack for all tests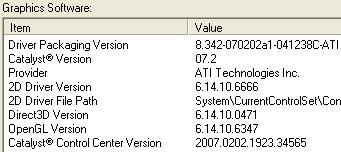 with the following settings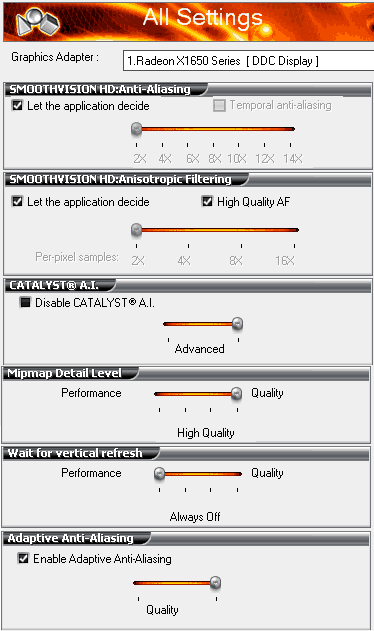 More information about the card can be obtained within ATI Catalyst:
and Everest Ultimate Edition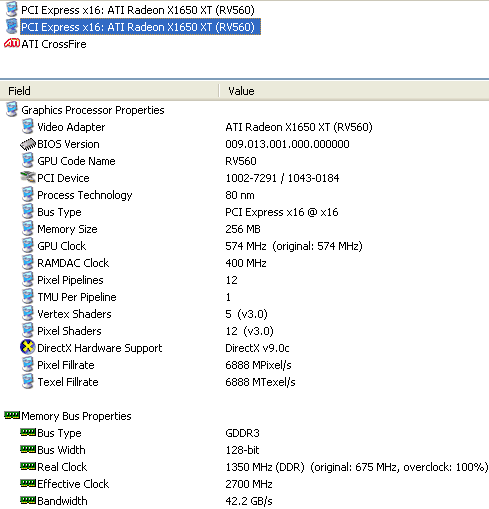 Enabling Crossfire from ATI Catalyst is very simple: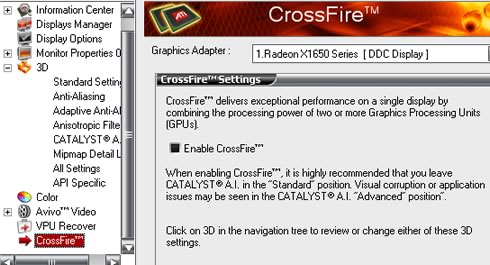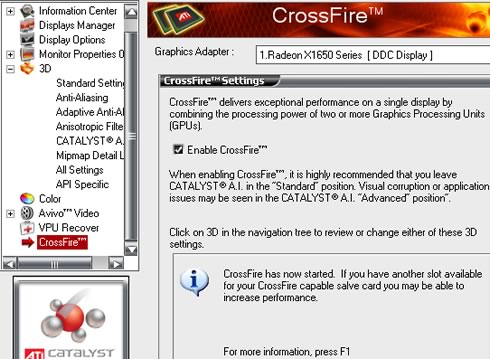 We used numerous games and applications to evaluate the VGA card's performance:
FRAPS v2.8.0
3D Mark 05 v1.2.0
3D Mark 06 v1.0.2
F.E.A.R v1.08
Prey v1.2.0
Half Life 2 Episode 1 June Edition
Splinter Cell - Chaos Theory v1.05
Battlefield 2142 v1.00
Company Of Heroes v1.3.0
Neverwinter Nights 2 v1.04
NFS Carbon v1.2.0
For comparison, we will provide results for the following VGA cards:
Foxconn 7900GS
7900GS SLI
All Nvidia based cards results were obtained with Nvidia Forceware v93.71drivers.