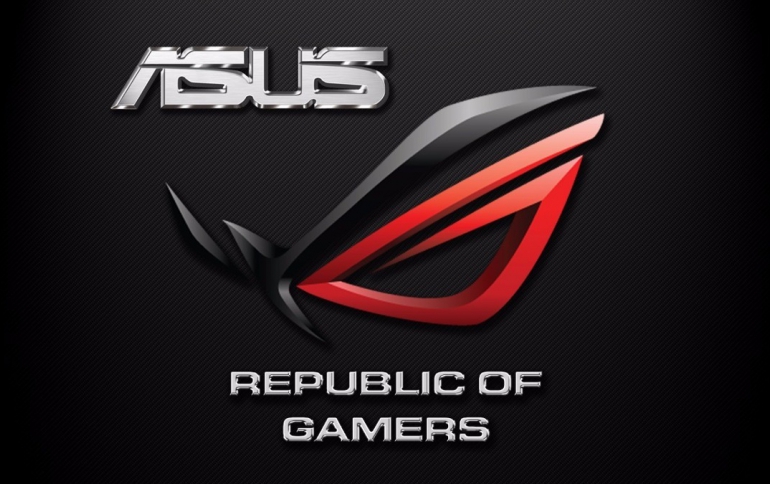 ASUS Republic of Gamers Showcases Latest Gaming Lineup at CES 2018
ASUS Republic of Gamers (ROG) unveiled its latest lineup of gaming gear at CES 2018, including the ROG Strix SKT T1 Hero Edition laptop, ROG Strix GL12 desktop, ROG Strix Flare RGB mechanical keyboard, ROG Aura Terminal addressable RGB controller, ROG Spotlight RGB projection light and Bezel-free Kit display accessory.
ROG Strix SKT T1 Hero Edition is a limited-edition gaming laptop developed in collaboration with eSports team SK telecom T1 and designed for MOBA gaming with an Intel Core i7 processor, NVIDIA GeForce GTX 1060 graphics and a 120Hz IPS-level display with a 100% sRGB color gamut. The RGB-backlit keyboard has specially marked QWER keys and features N-key rollover technology to ensure every keystroke and command is properly logged. The keyboard has upgraded switches with 20-million-keystroke durability to cope with the grueling demands of intense gaming.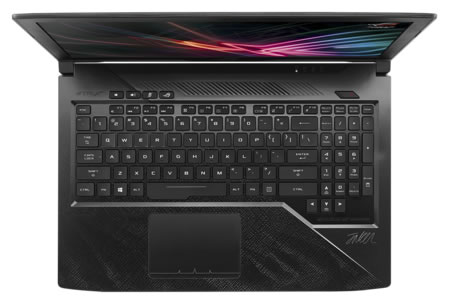 The ROG Strix GL12 desktop is powered by a factory-overclocked 8th Generation Intel Core processor (up to 4.8GHz hexa-core) with NVIDIA GeForce GTX 1080 graphics, and features an expansion bay and an eSports-ready easy-swap SSD tray to make system upgrades effortless.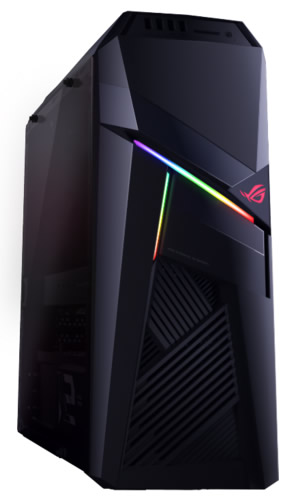 ROG Strix GL12 has an unconventional design with aggressive, angular 'slashes' across the front of the chassis, a transparent side panel and customizable Aura Sync lighting effects. Gamers can customize the lighting effects for the 'slashes' on the front panel using over 16 million colors with several preset effects. The transparent side panel lets gamers showcase the internal components, including the water-cooling block with a glowing red ROG logo.
In addition to ROG Strix GL12, all upcoming ROG desktops and laptops will feature Aura Sync to enable gamers to synchronize lighting effects with supported keyboards, mice, headphones and other accessories to give their entire gaming setup a consistent look and feel.
The ROG Strix Flare RGB mechanical gaming keyboard delivers performance, ergonomic comfort and a customizable style with individually backlit Cherry MX RGB switches, dedicated media keys positioned for instant in-game control, an illuminated customizable logo badge and Aura Sync lighting. A USB pass-through port lets gamers connect a mouse or other device, and a detachable wrist rest provides extra comfort during extended gaming sessions.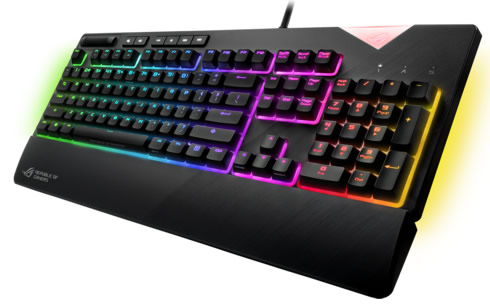 ROG Aura Terminal is a quad-channel addressable RGB controller. Featuring ROG Halo technology, ROG Aura Terminal enables system lighting effects synchronized to in-game action. When LED strips are mounted behind a monitor, ROG Halo instantly determines the colors displayed at the edges of the screen and illuminates the LED strips with matching colors. ROG Aura Terminal can also be mounted inside the PC case and connected to Aura Sync devices to create unified system lighting effects.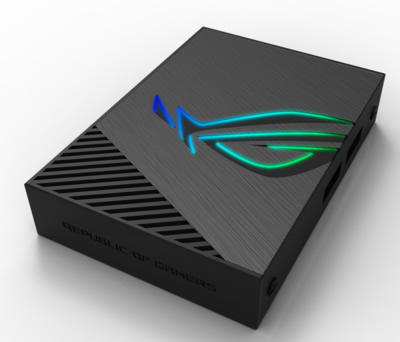 The ROG Spotlight is an RGB lighting accessory that projects the ROG logo on a wall or surface, enabling gamers to display their ROG pride. Its colorful lighting synchronizes with Aura Sync gaming gear, from motherboards to mice, to illuminate the gamer?s battle station. ROG Spotlight has a matte-black aluminum finish and a magnetic base. It provides 360 degrees of adjustment.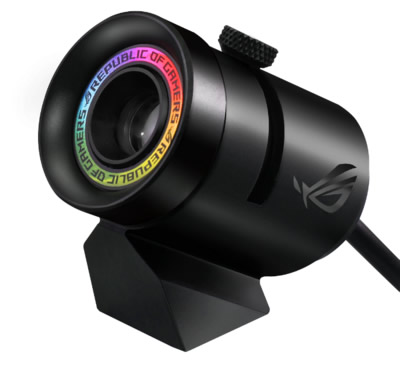 In 2018, ROG is expanding its Aura SDK program to let software developers and hardware partners integrate even more Aura Sync features into their creations. AIDA64, Tobii and Cooler Master showcased demos at CES 2018 highlighting the possibilities of the Aura SDK.
The ROG G703 is the first gaming laptop with an ultra-smooth 17.3-inch Full HD wide-view display with NVIDIA G-SYNC technology for a 144Hz refresh rate. It is powered by the factory-overclocked Intel Core i7-7820HK processor that reaches incredible speeds of up to 4.3GHz out of the box, NVIDIA GeForce GTX 1080 graphics with a maximum boost clock of up to 1974MHz, and Windows 10, ROG G703.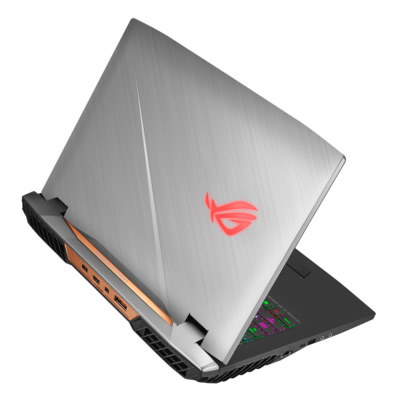 ROG also created ROG Strix Scar Edition with a 144Hz panel and GTX 1070 graphics. ASUS has also introduced high-refresh-rate displays into the mainstream gaming market with the FX503 laptop, which features a 15.6-inch Full HD display with a 120Hz refresh rate and NVIDIA GeForce GTX 1060 graphics.
The ROG G703 features the Anti-Dust Cooling (ADC) system that enables it to rid itself of dust and particles. Dust, dirt and other particles are ejected from the chassis through two dedicated tunnels, preventing build-up in the thermal fins for improved heat dissipation and increased system stability and lifespan. In addition to ROG G703, the patented Anti-Dust Cooling system will be available in the next generation of all ROG gaming laptops.
The ROG G703 also comes with built-in Xbox Wireless that enables gamers to connect their Xbox accessories to ROG G703, eliminating the need for multiple adapters and swapping controllers when switching between their console and laptop.
The bezel-free Kit is an accessory that enables gamers with multiple-monitor setups to visually eliminate the gaps where their displays connect, creating the appearance of one extra-large, wraparound monitor. Bezel-free Kit consists of vertical lenses and easy-to-attach mounts that connect the edge of each monitor at a 130-degree angle. An optical device that requires no software or power to operate, Bezel-free Kit uses light refraction to make the monitor edges disappear.