Western Digital Unveils New Solutions to Help People Preserve, Access and Share Their Photos and Videos
At CES 2018, Western Digital showcases voice-activated media streaming via smart home devices, an ultra small 1TB USB flash drive and a new series of high-performance portable SSDs.
Sold under the SanDisk and WD brands, the new products are the following:
New voice-activated media streaming features via Smart Home devices. The My Cloud Home device allows people to capture, preserve and organize all of their content in one central place. In a Smart Home environment, the My Cloud Home device now works with devices that support Amazon Alexa services so people can access their stored music collection via voice commands. The My Cloud Home app now also works with Google Chromecast technology to allow people to stream their home videos, TV shows and movies on the big screen using Chromecast-enabled Smart TVs.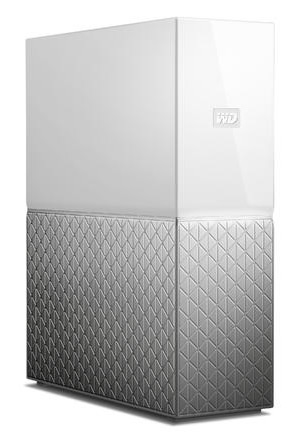 My Cloud Home Technical Specifications
Compatible with Windows 7 (64-bit only) or later and Mac OS X v10.10 or later. For mobile, compatible with iOS 9+ and Android 4.4+.
My Cloud Home Capacities: 2TB - 8TB ($160 - $320)
My Cloud Home Duo Capacities: 4TB - 16TB ($309 - $700)

Interface:

Gigabit Ethernet
My Cloud Home - (1) USB port for importing
My Cloud Home Duo - (2) USB ports for importing

LED indicator light


Western Digital offers a preview of the future of flash storage, in what is possibly the world's smallest 1TB USB device - a tiny powerful USB Type-C flash solution; and an ultra-small 256GB USB flash drive ($150). The new 256GB SanDisk Ultra Fit USB 3.1 Flash Drive (read speed up to 130 MB/s), a low-profile USB drive for people who want to add more photos, videos, games and audio files to their notebooks, tablets, TVs, gaming consoles and car audio systems.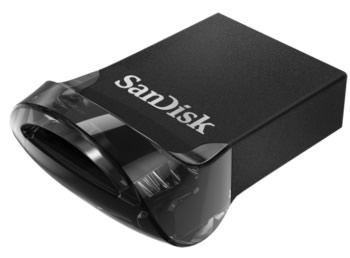 For photographers and drone enthusiasts, Western Digital is releasing two portable SSDs. The My Passport Wireless SSD, which features one-touch card copy to enable editing and sharing of content out in the field, as well as a new capability to directly access the device within third-party mobile creative apps, like FiLMiC Pro and LumaFusion. it is available in capacities of 250GB / 500GB / 1TB / 2TB with prices to be $230 / $300 / $500 / $800, repectively.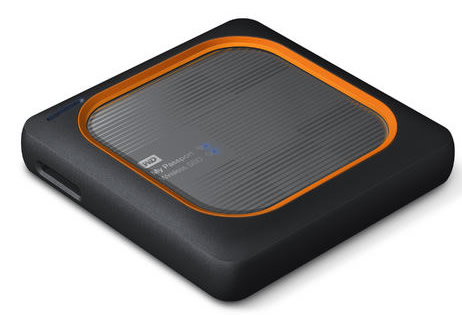 Specifications My Passport Wireless SSD
Compatible with Windows 10, 8.1 or 7, Mac OS X El Capitan, Sierra, or High Sierra. Requires DLNA/UPnP or Plex-enabled devices for streaming.

Interface

SD 3.0 card slot
802.11ac/n Wi-Fi
USB 3.0
USB 2.0 (for importing)
While the new, superfast SanDisk Extreme Portable SSD has been designed for saving and editing hi-res photos and videos on-the-go. It offers up to 1TB of storage and up to 550MB/s read speeds. Priecs start from $100 for the 250GB version and up to $700 for 2TB.