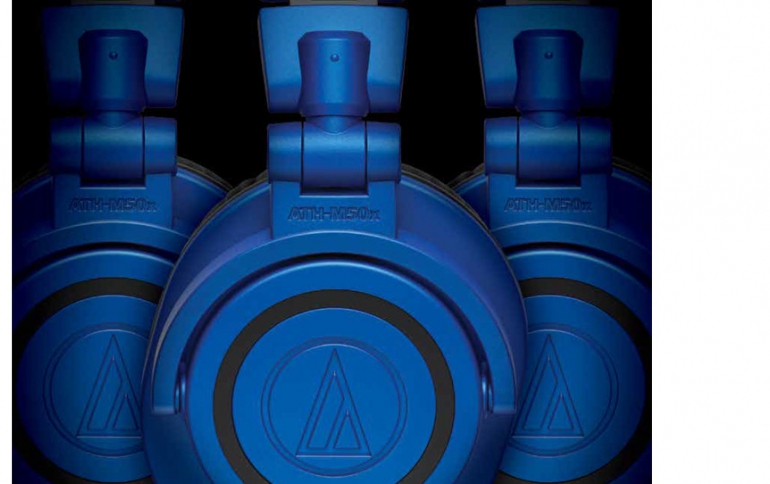 Audio-Technica Exhibits Its New ATH-M50xBT Wireless Headphones, Turntables, QuietPoint Noise-Cancelling Headphones at CES 2019
At CES 2019 Audio-Technica is exhibiting a number of new products including the ATH-M50xBT wireless studio monitor headphones, a new turntable lineup, the new top-of-the-line QuietPoint ATH-ANC900BT wireless noise-cancelling headphones and more.
The recently introduced ATH-M50xBT wireless over-ear headphones (SRP: US$199) bring Bluetooth wireless technology to the popular pro audio and consumer headphones, the ATH-M50x. The ATH-M50xBT utilizes Bluetooth 5.0 and is compatible with aptX and AAC codecs. Its internal battery provides up to 40 hours of wireless listening (the headphones can also be used in wired mode). Like all of Audio-Technica's new wireless headphones, the ATH-M50xBT is compatible with Audio-Technica's Connect smartphone app.
Audio-Technica is introducing a new turntable lineup, including professional home/DJ and wireless models and the company's first-ever turntable and headphones bundle, the AT-LP60XHP. Available in early 2019, all offer upgraded features, performance and styling and come with high-quality phono cartridges and built-in phono preamps (except the AT-LP140XP). Models include the following: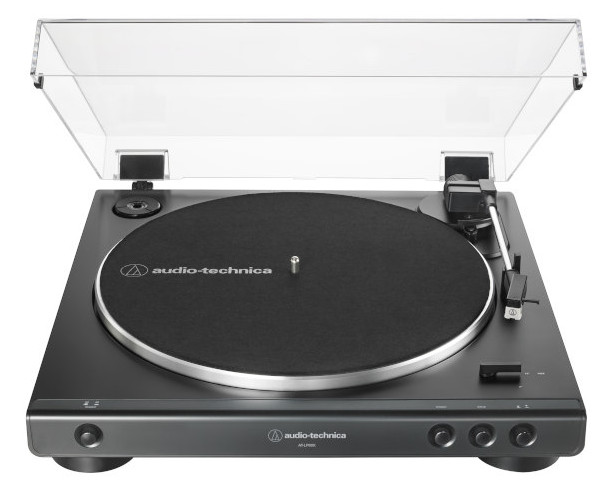 AT-LPW40WN manual belt-drive with wood finish (SRP: US$299.00)
AT-LPW30TK manual belt-drive with wood finish (SRP: US$249.00)
AT-LP140XP direct-drive for professional DJ/home use (SRP: US$399.00)
AT-LP120XUSB direct-drive for professional/home use with USB (SRP: US$249.00)
AT-LP60XHP fully-automatic turntable/headphones bundle (SRP: US$129.00)
AT-LP60XBT fully-automatic wireless belt-drive with Bluetooth (SRP: US$149.00)
AT-LP60XUSB fully-automatic belt-drive with USB (SRP: US$129.00)
AT-LP60X fully-automatic belt-drive (SRP: US$99.00)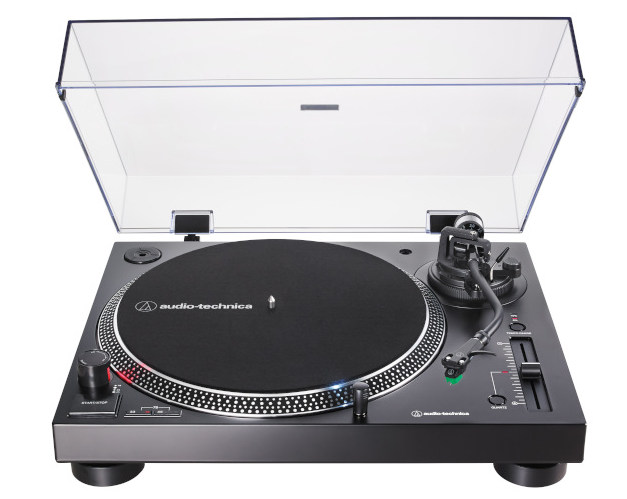 Audio-Technica is expanding its QuietPoint wireless active noise-cancelling headphones lineup with its new top-of-the-line over-ear ATH-ANC900BT, plus the over-ear ATH-ANC500BT and in-ear ATH-ANC100BT (SRP: US$299.00, US$99.00, US$99.00; available spring 2019). The ATH-ANC900BT features Audio-Technica's new digital hybrid active noise cancellation (ANC) technology to deliver ambient noise reduction, along with Hi-Res, aptX and Bluetooth 5.0-compatible audio quality.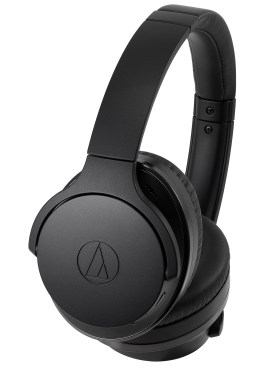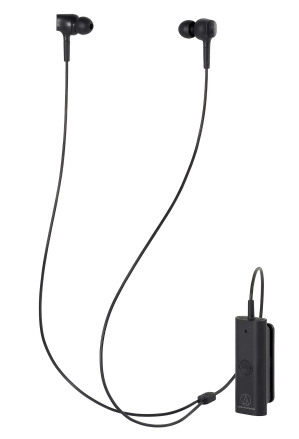 Audio-Technica's Sound Reality ATH-CKR7TW and Sonic Sport ATH-SPORT7TW wireless in-ear headphones (both now shipping) eliminate all connecting wires for completely cord-free listening. Both models come with a combination charging and carrying case and accessories.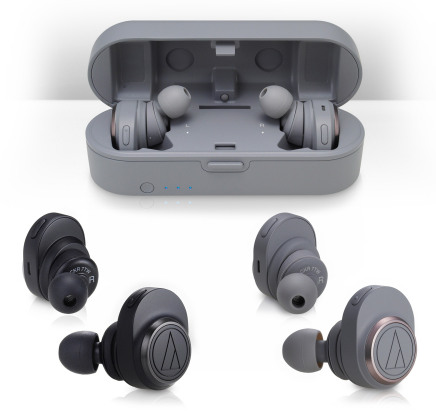 The ATH-CKR7TW (SRP: US$249.00) employs DLC (diamond-like carbon) drivers and a high-quality D/A converter/amplifier for superior wireless audio. The IPX5-moisture-resistant-rated ATH-SPORT7TW (SRP: US$199.00) features Freebit ear pieces for stability and comfort even during intense workouts and a switchable ambient hear-through function that lets wearers hear environmental sounds for safer use outdoors.
The Sound Reality ATH-SR50BT and ATH-SR30BT premium wireless headphones, (SRP: US$199.00, US$99.00, available January 2019) feature Audio-Technica's latest advancements in Bluetooth 5.0 and rechargeable battery technology. The Hi-Res Audio-capable Sound Reality ATH-SR50 on-ear wired headphones also makes its debut (SRP: US$159.00, available January 2019).
CES 2019 marks the debut of three audiophile headphones: the over-ear ATH-AP2000Ti, the new flagship in-ear ATH-CK2000Ti and the in-ear ATH-CM2000Ti. All feature a host of Audio-Technica's latest engineering technologies.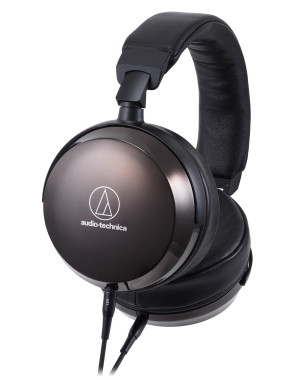 The ATH-AP2000Ti, ATH-CK2000Ti and ATH-CM2000Ti (SRP: US$1,250.00, US$750.00, US$400.00, available January 2019) employ driver diaphragms with a DLC coating and a Permendur magnetic circuit. All are Hi-Res Audio compatible and incorporate Audio-Technica's A2DC (Audio-Designed Detachable Coaxial) jack that can be used with standard or balanced audio cables.
The closed-back ATH-AP2000Ti features Audio-Technica's Core Mount Technology (CMT), which positions the driver's voice coil so that the acoustic space is balanced in both the front and the back of the driver, yielding superior midrange and high frequency reproduction. Audio-Technica's ATH-CK2000Ti is the company's finest in-ear model ever. It utilizes push-pull DLC drivers that face each other but are wired out of phase, which provides lower harmonic distortion, improved bass and better high-frequency response.