be quiet! Dark Rock Pro 5
4. Conclusion
be quiet! air cooler lineup was already very successful and today, the newly released Dark Rock Pro 5 model comes to further extend this lineup, with easier installation, magnets to secure the main air cooler, and a re-designed front to combat compatibility issues with big memory modules. This product aims for enthusiastic users hence the "big" price and full specs.
The product dimensions are big, meaning you will need a medium-sized- to big case. In fact, in our Silent Base 802 case, the CPU cooler fitted easily and had 1-2 cm to get more air. Both fans have been optimized for this model and come with the Dark Rock Pro 5 tag. The front fan is 120mm, while the middle fan is 135mm. There is no RGB love for this model. The mounting mechanism, at least for the AMD AM4/AM5 platform, is very easy to understand and use. be quiet! has also included a long screwdriver for installing this beast and we liked that. Inside you will find thermal paste (noname) and Intel mounting mechanism as well. Both fans are connected with a proprietary connection so there isn't any Y-slit adapter included. While like this approach, changing fans is a possibility, you will need a Y-split adapter in this case. The included Q/P switch at the top can help you adjust the attached fan max rotation speed, which isn't a major selling point in our mind since enthusiast users will make their own adjustments to the fan curve after all, it's nice to have a direct change on the fly, however, you need to open PC case, so we are not very sure would be useful after all.
The introduction of magnets for the main 135mm fan and the top cover, is a clever idea and works very well in our opinion. The finish of this product is top-notch with a black matte finish and with this product, you will have a stealthy look. Now to the most interesting part, how was the performance, since already the Dark Rock Pro 4 is a top performer at our tests? Well, the Dark Rock Pro 5 is better, and in the best case, you can expect around 2-3 Celsius, which also could be the margin for statistical error. Keep in mind that we used different thermal paste for both products, so this may also affect overall performance.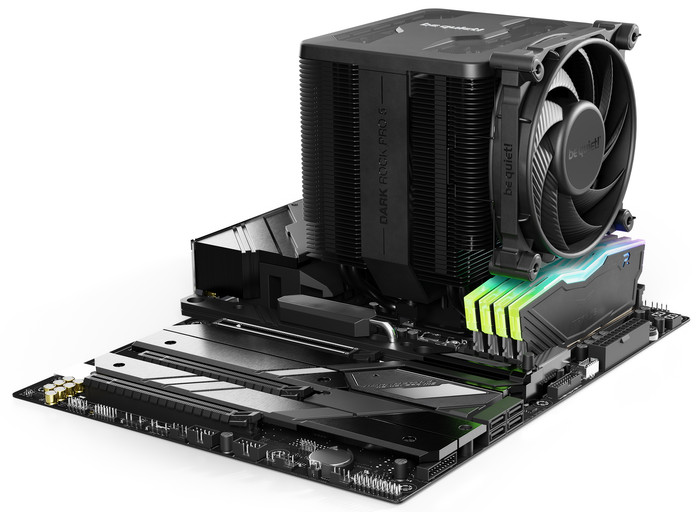 Concluding this review, we found the be quiet! Dark Rock Pro 5 is a good product, with a lot of potential and should really be one of your choices if you are in the market for a new CPU cooler. When comparing with the Dark Rock Pro 4, you will get some improvement and from the retail price point of view, the Dark Rock Pro 4 costs around 89 Euro, vs 99 Euro of the new Dark Rock Pro 5, so in case, we suggest to get the later one, since we liked the magnet design and performance is slight better all in all cases. The product comes with (3 3-year warranty) and will be available very shortly to the retail market at a recommended retail price of $99.90 / €99.90 / £99.99.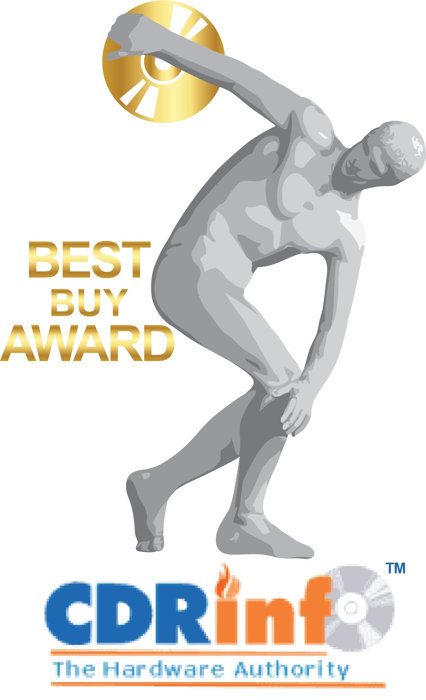 The Good:
+ Complete retail package, it also includes thermal paste
+ Big volume needs medium-full sized cases
+ Supports up to 270watt TDP processors
+ Stock package includes two fans, 120mm+135mm
+ Retail package includes long screwdriver for installation
+ Supports many Intel / AMD sockets
+ Improved performance compared with the Dark Rock Pro 4 CPU cooler
+ Good noise level
+ Easy installation process
+ 3 years of warranty
Neutral:
The inclusion of the Q/P fan mode switch is nice to have, however you need to open a PC case in order to use it, not very useful after all.
The bad
- There are no clips for adding a third 120/135mm fan.
- Included thermal paste its noname branded, it should had at least the latest be quiet! DC2