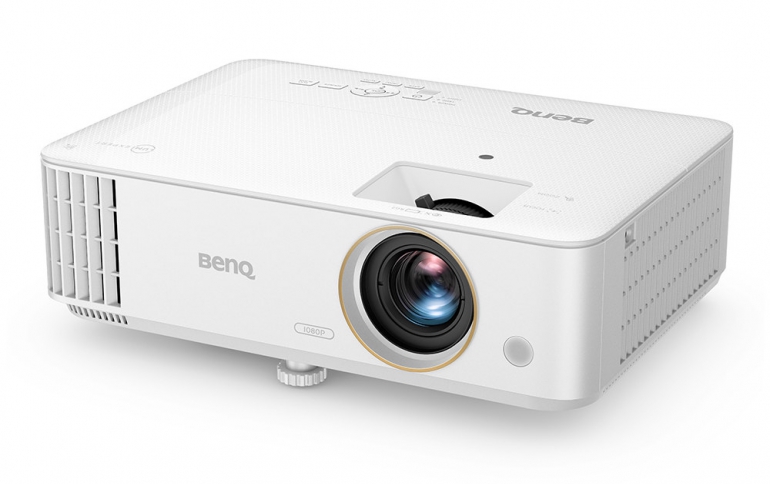 BenQ Debuts HDR Console Gaming Projector With High Brightness
BenQ announced today their new HDR gaming projector, TH685.
With 3,500 lumen brightness, the new projector displays vivid imagery in any ambient lighting. Designed for gaming enthusiasts, TH685 offers a low input lag for speed while gaming, as well as Game Picture Mode to create visuals on a much larger scale. As an upgrade from its predecessor, TH685 is also equipped with Trevolo Audio to provide users with more realistic sound.
Featuring more dynamic color range, TH685 is compatible with HDR through HDMI 2.0, allowing the projector to showcase a more colorful and higher contrast ratio than SDR. The new projector also introduces the RGBW color wheel to achieve 95% Rec. 709 color space without any loss of brightness. For a more complete audiovisual dynamic, TH685 utilizes a 5W Trevolo Speaker with EQ Adjustment.
For those who enjoying console gaming on a big screen TV, TH685 has the lowest input lag at 8.3 ms (1080p/120 Hz) and is fully compatible with Sony PS4, Nintendo Switch, Xbox One X and Google Stadia. TH685 also offers enhanced visibility with the use of Game Picture Mode, which creates higher contrast and fine-tuned gamma curve to allow gamers to see details more clearly in darker game settings.
At 3,500 lumen brightness, TH685 can be used in any ambient lighting without impacting the projected image. In addition to the high brightness, TH685 also includes BenQ's LumiExpert technology, which automatically adjusts the projector's brightness based on the ambient light in its direct surroundings. The 3D projector also has a digital vertical lens shift for flexible installation and 15,000 lamp hours.
The TH685 will be available at the end of March at BenQ.com, Amazon, BestBuy, Projector People, B&H and Newegg for a retail price of $799.99.