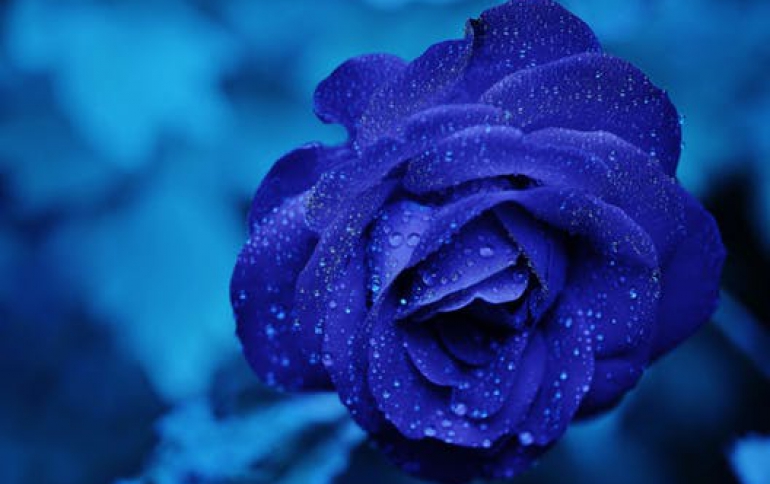 BenQ Launches its First Super-multi DVD Recorder in Japan
BenQ will launch its first super-multi DVD burner in Japan early October. The DQ60 supports all-format recording including DVD-RAM. The DQ60 is the first optical disc drive from the Taiwanese company to support wrting of DVD-RAM media. The company plans to release the drive in the Japanese market, and it is not clear whether it will be also available overseas. The bulk version of the drive will be priced at 7,980 Yen ($71.15). The company will also release a "deluxe" retail version of the drive, coming mid October. The retail package will include a black-bezel version of the DQ60, 10 blank DVD-R media as well as a DVD Video playback software for CPRM protected titles. The "deluxe" version will cost 9,800 Yen ($87.4).
The specifications of the drive include 8x write for DVD±R DL, 16x for DVD±R (CAV), 8x for DVD+RW, 6x for DVD-RW and 5x for DVD-RAM. The drives internal buffer is 2MB. In addition, BenQ reports that the drive is capable of recording at 8x on 2.4x DVD+R media by MKM.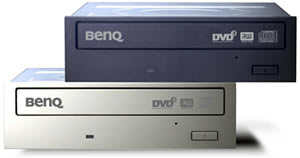 The retail package includes Nero Express 6, InCD 4 recording software packages, Nero Vision Express 2 for video authoring and Power DVD 6 DVD playback software (The bulk version does not support CPRM). In addition, BenQ's Qsuite as well as the Book Type Management utilities are included in the deluxe package.
Basic Specifications:
Interface: E-IDE/ATAPI
Write:
DVD+R DL 8x
DVD-R DL 8x
DVD-RAM 5x
DVD-R 16x
DVD-RW 6x
DVD+R 16x
DVD+RW 8x
CD-R 40x
CD-RW 24x
Read:
DVD-ROM 16x
DVD+R DL 8x
DVD-R DL 8x
DVD±RW 8x
DVD + R/-R 10x
DVD video playback 8x
CD-ROM 40x
Access Time 160 ms (CD/DVD)
Buffer memory 2MB
Supported disc formats:
DVD+R DL 8.5GB, DVD-R DL 8.5GB, DVD+R 4.7GB and DVD+RW 4.7GB (Closed Session), DVD-R 4.7GB and DVD-RW 4.7GB (Closed session), DVD-RAM 2.6GB, DVD-RAM 4.7GB, DVD-Video and DVD-5, DVD-9, DVD-10, DVD-18
CD-R/RW, CD-DA and CD-ROM (Mode1/Mode2), CD-ROM and xA (Mode2/Form1/Form2) CD-I (Mode2/Form1/Form2), Photo CD, Video CD, CD-Extra, Mixed CD, Bootable CD, CD-Text and Mixed-mode CD