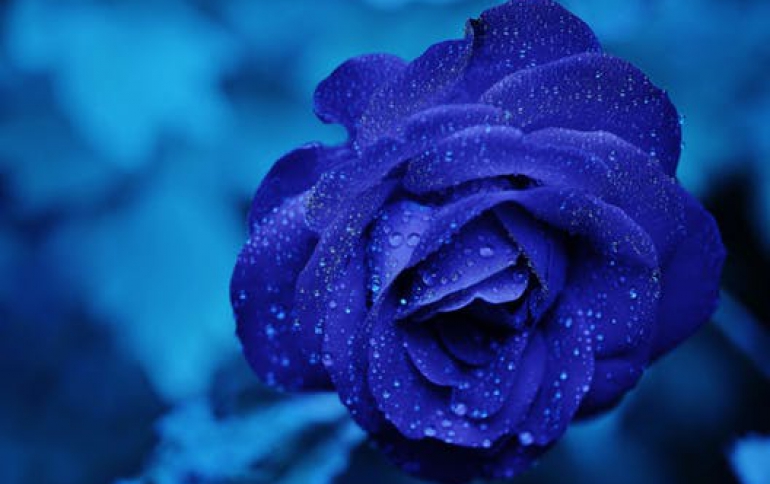 BlueAnt's Z9 Bluetooth Headset Brings New Voice Isolation Technology To Life
BlueAnt Wireless today released the much anticipated Z9 Bluetooth Headset as part of the company?s first step into the global distribution of its products Awarded for its innovative design at CES 2007, the Z9 leads the next generation of Bluetooth headsets with its stylish design and use of dual microphone, noise reduction technology via BlueAnt's patented Voice Isolation Technology, a revolutionary proprietary Digital Signal Processor (DSP) software solution.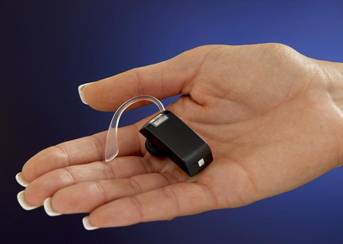 Voice Isolation Technology? uses sophisticated techniques to separate the voice signal from background noise up to 85dB, enhancing and isolating all frequencies that affect voices coming in to and out of the headset and resulting in noise suppression, wind noise reduction and echo cancellation.
In addition, the Z9 incorporates two 'Voice Isolation' modes that a user can switch between when making a call ? ?Voice Isolation Standard? for use in normal everyday environments providing a natural sounding voice while removing mild background noise and 'Voice Isolation Max' to provide superior intelligible voice clarity for use in extreme noise environments.
Weighing in at only 0.35 ounces and measuring just 1.5 inches in length, the Z9 is also one of the smallest Bluetooth headsets on the market today. It can be clipped neatly onto a tie, shirt, blouse or cuff when not in use and comes equipped with a stylish, translucent ear-hook further reducing its presence when worn.
Senior Vice President, Peter George, says that testing demonstrates that the Z9 is a clear winner in the stakes for sound clarity. "BlueAnt has dedicated over 2 years to the developmental and testing phases for the Z9 to ensure the highest quality noise elimination, whilst preserving natural voice tones. We?ve developed the technology and made the comparison. The Z9 has come up trumps in terms of its performance giving consumers the quality they want in this type of personal device."
The consumer and industry buzz for the Z9 began late last year when it was awarded the prestigious 2007 International Innovations Design & Engineering Award by the Consumer Electronics Association (CEA?) for 'outstanding design and engineering in cutting edge consumer electronics products'.
"BlueAnt continues to focus on product development as well as our efforts to further differentiate BlueAnt from other brands. BlueAnt stands out because it's not a 'Me Too' brand. We're doing things our way and that means we're tapping into the groove of what people want from their accessories. They want them to complement their lifestyle and be able to cope with the demands of their daily routines," said Peter George.
BlueAnt's Z9 is a sophisticated addition to the already, highly successful BlueAnt product range. The Z9 Bluetooth Headset offers a range of advanced specifications making it one of the most innovative Bluetooth headsets to be launched to date. It offers a range of differentiating features such as:
- Winner of a CES 2007 Innovations Design & Engineering Award
- Bluetooth v2.0 technology
- Dual microphones for pure speech
- Revolutionary Voice Isolation Technology produces outstanding noise suppression, wind noise reduction and echo cancellation, with zero voice distortion
- Separates the desired voice signal from background signals enabling crystal clear communication in the noisiest of environments
- Incorporates 'Voice Isolation' Standard & Max settings adjustable to surrounding noise environments
- On-the-Fly switching between multiple devices (up to 3)
- Automatic connection & reconnection with notification
- Different ring-tones for known and unknown contacts
- Innovative tie clip for attaching to shirt or cuff, when not in use
- Stylish, translucent ear hook
- Firmware upgrade via USB on your PC
- Small & lightweight (just 1.5? in length & weighs only 0.35 oz)
- Up to 5.5 hrs talk-time or 200 hrs standby
- Locally based customer support center
- 2 Year replacement warranty
MSRP - $99.95
For more information on the BlueAnt Z9 Bluetooth Headset, please visit: www.blueantz9.com/us