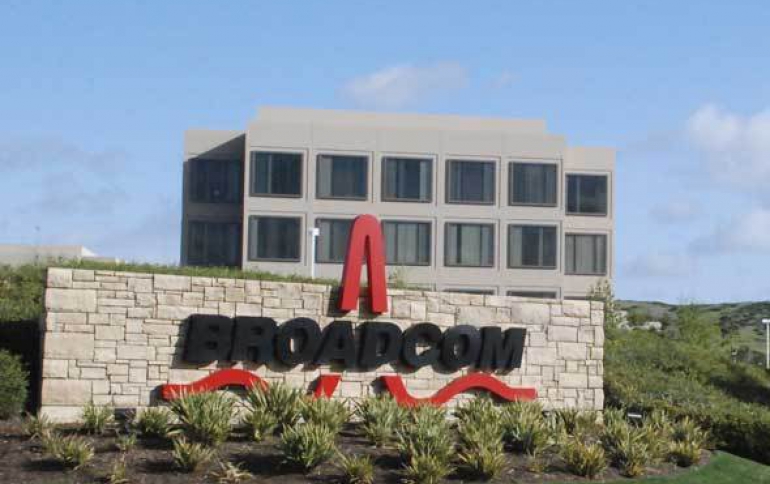 Broadcom Committed to Security, 5G Leadership
In an open letter to the U.S. Congress on Friday, Broadcom promised to invest $3 billion in research and engineering and $6 billion in manufacturing in the United States annually. The company also promised to not sell any critical national security assets to any foreign companies.
Broadcom's letter comes as the Committee on Foreign Investment in the United States (CFIUS) this week ordered a national security review of Broadcom's proposed takeover of Qualcomm.
Broadcom's $117 billion bid for Qualcomm has warped into a complex fight over regulatory approvals, security nerves about China's influence on 5G mobile networks.
The U.S. government has raised concerns that Chinese companies, including the big network equipment and mobile phone maker Huawei Technologies, will take advantage of any openings to take the lead in the next generation mobile phone networks.
Qualcomm's annual shareholder meeting, now slated for April 5, was postponed by 30 days after the CFIUS this week ordered a national security review of the takeover.
In the letter, Broadcom also tried to make it clear that it is today an American company. "We are built on the roots of several innovative and leading United States technology companies including Hewlett-Packard, AT&T, Broadcom Corporation and Brocade Communications Systems. Broadcom is led by an executive team of American citizens and a Board of Directors made up of nearly all American citizens. Ninety percent of Broadcom's shareholders are in the United States. More than half of Broadcom's total workforce is in the United States, across more than 25 states, including Texas, Colorado, California and Pennsylvania. When we complete our acquisition of Qualcomm, we expect to have more than 25,000 employees in the United States, working to make Broadcom the leading communication semiconductor company in the world," the company said.
Broadcom is currently managed from its headquarters in San Jose, California, and it is in the final stages of redomiciling to the United States.
Separately, Qualcomm said it discontinued the role of executive chairman and named a new non-executive chairman as it seeks to curry favor with shareholders ahead of a proxy fight with Broadcom in April 5.