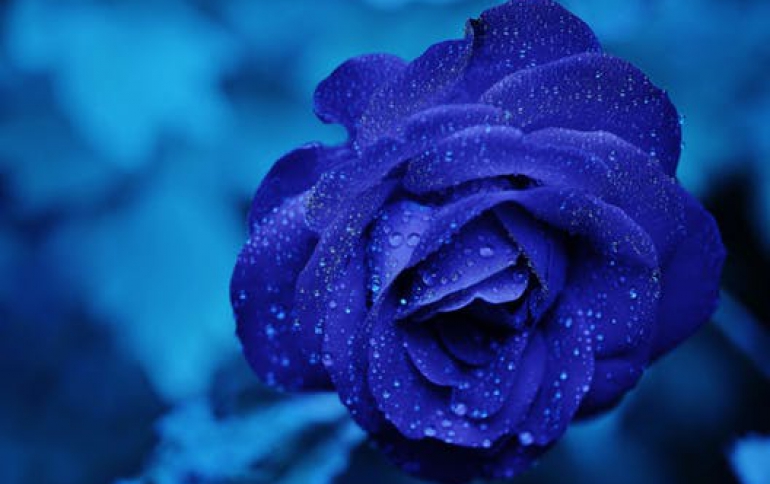 CacheVision unveils open video recorder platform
After operating in stealth mode for almost a year, CacheVision will sneak preview its newly designed personal video recorder (PVR) technologies in Berlin this week. The company, a joint venture of Seagate Technology and Thomson Multimedia, will unwrap its wares at the biennial Internationale Funkausstellung (IFA), Europe's largest consumer electronics show. Founded in July 2000, the joint venture is focused on developing storage-based technology combined with client and server software to deliver personalized TV services. It currently employs 50 workers.

In contrast to other pioneering PVR companies like Tivo, whose hardware and software technologies are strictly tied to its own proprietary services, CacheVision hopes to offer "open, standards-based PVR solutions" to consumer electronics OEMs and service operators, said Richard Johnson, president and chief executive officer at CacheVision. Despite the high expectations of consumer electronics companies and service providers, the PVR market has yet to explode.

According to a forecast by Forrester Research, the U.S. PVR market came in under one-million units last year and is expected to reach only 3 million units by 2002. Nonetheless, Stevan Eidson, vice president of marketing at CacheVision, argued that the market is "poised to take off within the next three to five years" as the price of the PVR box goes down and service providers find ways to roll out new services.

The biggest challenge of the PVR market so far, said Eidson, is the "disconnect between consumers who are unwilling to pay for so-called PVR service and service providers who need new revenue streams."

CacheVision plans to fill the gap by offering consumer OEMs an open, client-storage platform that can be used for multiple storage-based services such as time-shifted video-on-demand, digital audio jukebox and personalized news programs. CacheVision is also committed to working with service providers to enable them to deliver diversified services and let them take advantage of a client storage system, according to Eidson.

To date, despite a burst of activity among leading consumer electronics manufacturers and disk drive vendors — which have formed alliances in hopes of boosting the fledgling PVR market — no one has cashed in. For example, Quantum Corp. partnered with Matsushita Electric, while Western Digital Corp. and Sony Corp. worked together to co-develop hard-disk drives for consumer audio/video apps. The Sony-Western Digital alliance has not led to commercial products.

The crux of the matter is that the success of PVR technologies depends heavily on the availability of services targeted at storage-based systems. But no single technology or service company is offering an open platform designed for media, software security and servers. Nor has anyone yet incorporated relevant standards such as TV Anytime, the Open Cable Application Platform (OCAP) and the Multimedia Home Platform (MHP).

CacheVision, however, claims that it can become the first company in the industry to provide an open client-server storage platform, offer features through standard application platforms (OCAP, DVB-MHP) and provide cost-effective hardware.

Key software and hardware components offered by Cache-Vision include a low-cost, compact storage system, whose size is comparable to a disk drive, and a reduced-cost PVR chip set integrated with an expanded feature set. CacheVision also promises software to provide meta-data processing for services, an object file system to handle multiple media types and processing to enable PVR functionality.

CacheVision is working with Seagate to design a storage system for consumer electronics devices. It has also partnered with GlobeSpan Inc. (Red Bank, N.J.), a leading digital subscriber line chip company.

Most PVRs today are built with a mix of off-the-shelf chips, which often prove to be costly and underpowered to provide the kinds of multiple storage-based services CacheVision hopes to enable, according to Johnson. For example, the CPU power required for PVRs capable of handling highly personalized data and meta-data processing is 100 Mips or more, compared with 30 Mips typically implemented in today's PVR box, Eidson said.

CacheVision plans to offer its technologies in a variety of forms, including OpenCache recorders as fully configured, self-contained consumer appliances; highly integrated, compact OpenCache modules designed for easy integration with other consumer products; OpenCache Client software for modules and recorders using open standards such as OCAP, DVB-MHP and TV Anytime; and OpenCache Delivery Suite, a turnkey hardware and software server solution.

Although CacheVision expects Thomson Multimedia to be its first client, the company plans to pitch its modular PVR technologies to a variety of second- and third-tier consumer electronics companies at IFA.