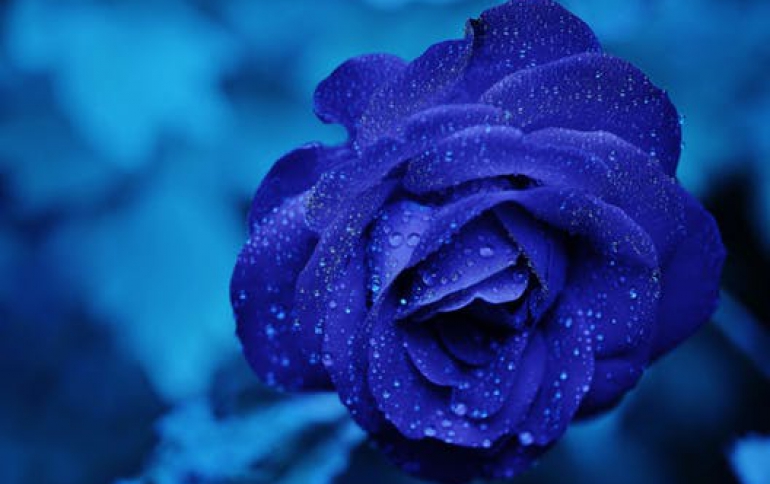 Canon Combines Top-Tier Tech and Classic Camera Design into 10-Megapixel PowerShot G7 Digital Camera
Canon's PowerShot G7 digital camera, the new flagship of Canon's PowerShot digital cameras will be sailing into stores beginning in October, available at an estimated selling price of $599.99.
The "brain" of the new camera is DIGIC III, the newest iteration of Canon's image processor. Making its debut on the PowerShot G7 digital camera (along with Canon's three newest Digital ELPH models) the DIGIC III chip accounts for the camera's higher performance levels including faster start up, autofocus and shutter response times, and of course, improved image quality and more efficient power consumption.
What's more, thanks to the DIGIC III chip's more aggressive noise reduction, the PowerShot G7 digital camera is able to shoot at ISO equivalent speed ratings from 80 to as high as 1600. This increased sensitivity at the top-end allows users to select faster shutter speeds, significantly reducing camera shake and subject blur during hand held low-light photography.
With Canon's new Face Detection AF/AE technology (working in concert with Canon's 9-point Autofocus system), the camera can detect, lock on and track up to nine human faces in a scene simply by pressing the shutter button halfway. The face detection algorithm automatically prioritizes and selects the optimum subject and not simply the closest face (based on Canon's Intelligent Scene Analysis/iSAPS technology). It will then optimize the focus and exposure to ensure the best possible results for even easier picture taking moments.
The camera is equipped with a f/2.8-4.8 6X optical zoom lens (35-210mm, 35mm equivalent). Canon's specialized SR coating augments the all glass lens, the first time this lens coating technology has been applied in a compact digital camera. In combination with the lens' aspherical elements, the SR coating helps reduce flare and ghosting. The precision lens also features an extreme macro setting that focuses down to one centimeter.
The PowerShot G7 digital camera also features a Lens-Shift type optical image stabilization system that can help defeat the effects of camera shake in low light situations, or while shooting handheld.
The PowerShot G7 digital camera's new 1.4x/2.3x, onboard, digital tele-converter achieves the digital equivalent of having an actual teleconverter lens attached to the camera. The camera also offers a new Safety Zoom that enables non-stop digital zoom operation at reduced resolution settings up to the maximum magnification possible before the image begins to degrade. Optional optical wide-angle (WC-DC58B), telephoto (TC-DC58C) and close-up (58mm 250D) supplementary lenses are also available for the PowerShot G7 digital camera.
The PowerShot G7 digital camera is equipped with a newly 2.5- inch color LCD screen with approximately 207,000 pixels, a wide viewing angle and 15 brightness settings.
When it comes to special scenes, the PowerShot G7 camera makes a quantum leap over its predecessor with the addition of 13 new modes for a variety of scenic shooting situations.For those whose photographic passions take them beyond the water's edge and beneath its surface, the PowerShot G7 camera also has an underwater special scene mode. In order to actually take the camera underwater, users must safely ensconce it in the optional waterproof case WP-DC11, specifically designed for the PowerShot G7 and rated safe to depths of up to 130 feet.
A combination of technological advancements, as well as the introduction of the DIGIC III image processor has allowed the PowerShot G7 digital camera to become the fastest G series camera to date, with a startup time approximately twice as fast as its predecessor at 1.4 seconds (LCD monitor on). The PowerShot G7 model also adds the "My Colors" function. Users have added flexibility with an increased ISO sensitivity, which ranges from 80-1600, or as high as ISO 3200 in the special scene mode. With the enhanced noise reduction, users can confidently shoot in low light scenes.
Other New Features of the PowerShot G7 Digital Camera:
- USB 2.0 high speed interface
- SDHC Memory Card/SD Memory Card/MultiMedia Card compatibility
- Addition of "My Colors" function that allows users to creatively adjust the colors, contrast, sharpness and saturation of images for a completely custom look while shooting or during playback.
- 25 language menu options
- 1024 x 768 XGA movie mode (maximum recording time of 31 minutes)
- 16:9 widescreen photos to fit today's widescreen TV's
- 25 shooting modes including 16 special scene modes, and two user customized shooting modes
- Approximately 20% lighter than PowerShot G6 model (including battery and memory card)
- Hot shoe accommodates Canon 220EX, 430EX, 580EX, MR-14EX** and MT-24EX** Speedlite models - Sound recorder stores up to two hours of voice memo - "My Category" makes it easy to sort images while shooting or during playback based on user preferences - Real time histogram while shooting to check exposure levels
- An Image Inspection tool that, when engaged in the REC. Review mode, permits users to make certain that their images are in focus.