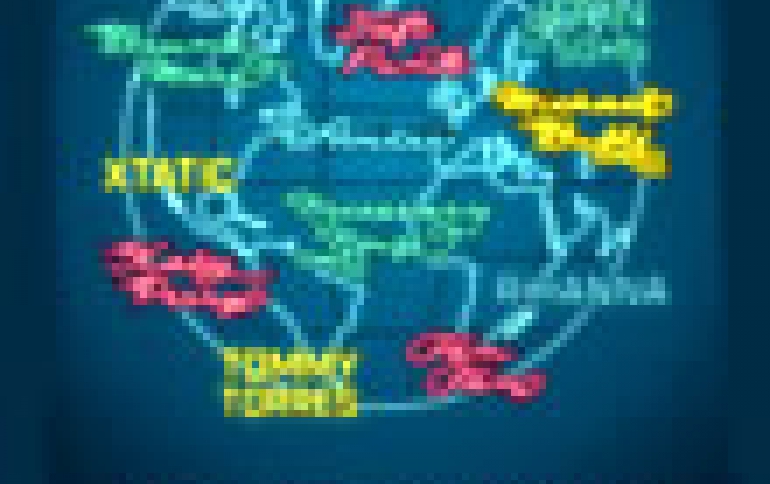 CDs Keep Music Subscription Revenues Low
While streaming and subscription appear to be the immediate destiny of the music business, the physical product side of the business - CD format - is decreasing at a much slower rate than anyone ever predicted. According to the latest figures released by the IFPI (International Federation of the Phonograph Industry), music streaming and subscription services climbed 51% last year, which accounted for $1 billion, over 27% of the total digital music revenue. When downloads are taken into consideration, digital music totaled $5.87 billion in 2013, up from $5.63 billion the previous year, despite download revenues dropping 2.1%.

Despite predictions that the CD format would die, physical sales of $7.73 billion still made up 51.4% of the total global revenue. That amount was down 11.7% from the previous year. In fact, physical sales are decreasing at a much slower rate than anyone ever predicted, and actually even grew by 0.8% in France. Major markets including Germany, Italy, the UK and the US saw a slow-down in the rate of physical decline.

According to IFPI, total global recorded music revenue fell by 3.9% last year to $15 billion, most of which was due to a stagnant and slowly changing Japanese music economy, the second largest music market in the world. Japan remains a market in transition, with legacy mobile products and physical format sales only now starting to decline, while streaming and subscription services are still establishing themselves.

Music fans' appetite for subscription and streaming services helped drive trade revenue growth in most major music markets in 2013, with overall digital revenues growing 4.3 per cent and Europe's music market expanding for the first time in more than a decade.

The US recorded music market continues to stabilise, growing by 0.8 per cent in trade revenue terms with strong demand for streaming services. Europe has returned to growth after 12 years, with all top five markets - France, Germany, Italy, Netherlands and the UK - seeing an increase in revenues. Latin America saw a 1.4 per cent growth, with strong digital revenues helping offset declining physical sales.

IFPI estimates that more than 28 million people worldwide now pay for a music subscription, up from 20 million in 2012 and just eight million in 2010.

Digital downloads remain a key revenue stream, accounting for a substantial two-thirds of digital revenues (67 per cent). Revenues from downloads globally fell slightly by 2.1 per cent in value, the decline being offset by increases in streaming and subscription revenue.

While vinyl sales account for only a small fraction of the overall industry revenues, they have seen an increase in recent years in some key markets. In the US, vinyl sales increased by 32 per cent in 2013 (Nielsen Soundscan), and in the UK, they increased by 101 per cent in 2013 (BPI).

IFPI's report also says that digital piracy remains the biggest single threat to the development of the licensed music sector and to investment in artists.

The report highlights five areas where the recording industry is focusing its fight against piracy:

- Internet service providers (ISPs) have a demonstrable effect on reducing copyright infringement, when required to act.

- Search engines remain the largest referrer of traffic to unlicensed services and a recent study by MillwardBrown for MPAA showed that 74 per cent of people using unlicensed services for the first time found them through search engines. Google's policy to demote results from unlicensed services in results has not been effective.

- Litigation has played a key role when required. Recent litigation against isoHunt, Megaupload, Rapidshare and Hotfile has seen those companies either close or put in place measures to reduce the illegal use of their services.

- Legislation is the foundation of the industry's operating environment. Priorities highlighted include proposed laws to introduce performance rights in markets such as China and Singapore; and the industry's campaign on copyright reform initiatives in Europe and Australia in order improve online copyright enforcement.

- Advertising is a major source of funding for unlicensed music services worldwide: a recent study by the Digital Citizens Alliance suggested that unlicensed services earned US$227 million in 2013 from piracy.