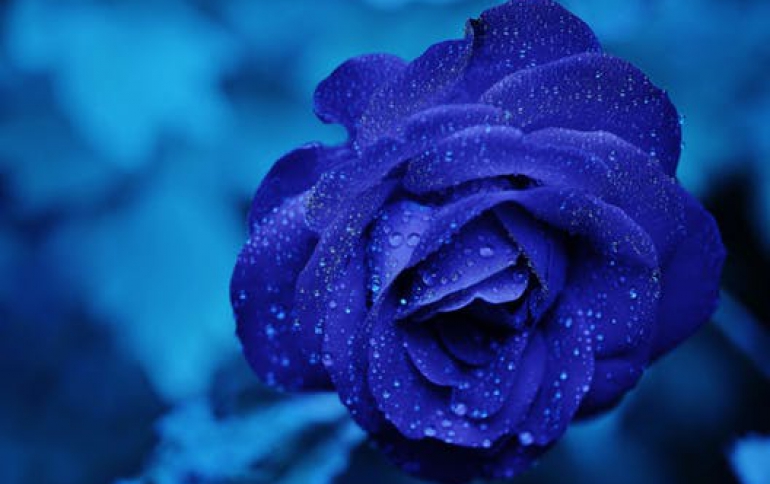 CES: Panasonic Launches Flagship Lumix DMC-GH5, DMC-FZ80 And The Mirrorless DMC-GX850
Panasonic provided some information about its flagship Micro Four Thirds ILC, the Lumix DMC-GH5, at Photokina 2016, and today the company released all of the details at CES 2017.
At the GH5's core is a 20.3MP Live MOS sensor with no optical low-pass filter. Its new Venus Engine processor improves resolution, color, and noise reduction, and offers 1.3x higher performance compared to previous models, according to Panasonic. These are encased in a rugged, weatherproof body with 5-axis image stabilization (with 'Dual IS 2' support), dual UHS-II SD card slots and a large electronic viewfinder. Photos can also be composed on a 3.2" fully articulating touchscreen display. It uses the same battery as its predecessor and should last for about 410 shots per charge (CIPA estimate).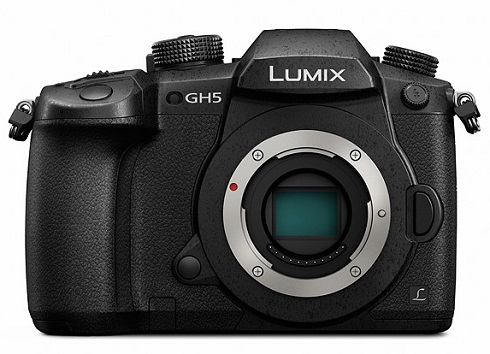 The GH5 uses an updated version of Panasonic's Depth from Defocus AF system with a 480 fps drive speed and 225 selectable focus points. This results in focus times of 0.05 sec according to Panasonic and 9 fps bursts with continuous AF (12 fps with focus locked). Panasonic also promises improved plane and depth tracking, along with precise control over how the camera handles these situations, with the updated DFD system.
As with the GH4 that came before it, pro video capture is the main selling point of the GH5. The camera can capture UHD 4K video at 60p and 50p (8-bit 4:2:0), with a bit rate of 150Mbps and no cropping. DCI 4K (24p) and UHD/30p video also offer a 150Mbps bit rate with 10-bit 4:2:2 color. A firmware update coming this spring will add a 10-bit 4:2:2 1080/60p option. Arriving later this summer is DCI/24p, UHD/30p capture at 400Mbps, and 1080/60p capture at 200Mbps, both using All-Intra compression and 10-bit 4:2:2 color. Also coming in that firmware update are support for anamorphic 4K video capture, a 4K HDR Photo Style and USB tethering.
The DMC-GH5 has a host of tools for video capture, including waveform and vectorsope monitoring, '709 Like' gamma and knee control, optional V-LogL support, adjustable 10-bit luminance level adjustment and much more. The GH5 can output 10-bit 4:2:2 color to an external recorder alone (via its full-size HDMI jack) or at 8-bit 4:2:2 when also recording internally (at 8-bit 4:2:0). While current Panasonic cameras have a '4K Photo' function, the GH5 has moved to 6K, allows users to extract an 18MP still. 4K Photo is still available, now at twice the frame rate (60 fps).
The GH5 is equipped with Panasonic's Wi-Fi system, but now it supports ultra-quick 802.11ac as well as Bluetooth (which allows your mobile device to 'wake up' the camera) and NFC.
The Panasonic Lumix DMC-GH5 will go on sale at the end of March in a body-only configuration for $1999.
The ultra-small mirrorless Lumix DMC-GX850/GX800/GF9
panasonic also today announced the GX850 mirorless camera, which sports a 16MP Four Thirds sensor with no low-pass filter. It adds Panasonic's latest Venus Engine and Depth from Defocus autofocus system along with UHD 4K video and all of the things that come with it, such as 4K Photo mode. Stalwart Panasonic features such as Post Focus and Focus Stacking are also present.
The camera's 3" touchscreen LCD can flip upward by 180 degrees and the camera's face and 'buddy' shutter features make selfies easy. The GX850 has more in common with the original GM1 in that it has a built-in flash but no electronic viewfinder.
The DMC-GX850 is capable of bursts at 5.8 fps with single AF and 5 fps with continuous. Battery life is rated at a lowly 210 shots per charge. As with most Panasonic cameras these days, the GX850 has Wi-Fi but no NFC.
The GX850 will be available this February with the 12-32mm F3.5-5.6 lens for a price of $549.
Panasonic Lumix DMC-FZ80/FZ82: 60x zoom and 4K video
Panasonic has also announced the Lumix DMC-FZ80, an update to its FZ70 consumer superzoom.
It provides the same 60x, 20-1200mm F2.8-5.9 zoom lens but adds an 18MP sensor and updated processor, bringing the video spec up to 4K/30p (for clips of 15 minutes or less). With 4K comes Panasonic's assortment of 4K-driven modes including Post Focus, Focus Stacking and 4K Photo. High speed video has been added as well, including 240 fps 640 x 480 and 120 fps 1280 x 720 options.
Other features include 10 fps bursts (with focus locked), a 3" 1040k-dot touchscreen LCD, electronic viewfinder and, of course, Wi-Fi.
The FZ80 will be available in March for $399.