Chinese LeEco Showcases TV, Smartphone And Self-driving Car In San Francisco
Chinese internet giant LeEco on Wednesday launched several new products in San Francisco, including the LeSEE self-driving electric car, TVs, smart bikes and concepts for virtual reality headsets, marking its expansion into the US market. "We are disrupting several categories and changing the paradigm by breaking down barriers and boundaries between industries and screens to create a better experience and more value for both individuals and industries," YT Jia, founder, chairman and CEO of LeEco, told the media at the "Ignite the Eco World" event in San Francisco.
LeEco released its cloud platform-LeCloud, its Ecosystem User Interface, its User Planning to User program and some smart devices during the press conference.
LeEco has partnered with top content providers including Lionsgate, MGM, Showtime, Vice Media, Awesomeness TV and A+E in the US to bring its intuitive Ecosystem User Interface (eui) content platform to life. The interface provides interconnectivity across all LeEco devices by removing the barriers between software, hardware, platform content and apps.
Powered by a Qualcomm Snapdragon 821 processor and 4070mAh battery, newly-launched Le Pro3 (priced at $399) smartphone has a 5.5-inch screen with Corning Gorilla Glass and comes with 2.5D curved edges.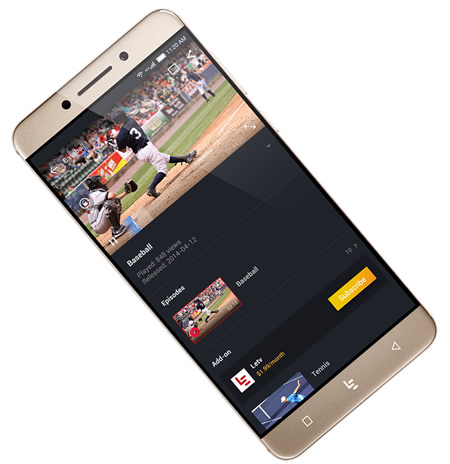 Le Pro3 is powered by Qualcomm Snapdragon 821 processor, sports 16MP rear camera, 8MP front camera and houses 4,070 mAh battery.
The device has surround-sound powered by Dolby Atmos and Continual Digital Lossless Audio (CDLA) technology.
A second smartphone, the Le S3 smartphone (priced at $249), features a 5.5-inch screen, Qualcomm Snapdragon 652 processor, 16MP rear camera and 8MP selfie camera.
The Le S3 combines the power of CDLA and Dolby Atmos with in-box Type-C CDLA earphones for the rich audio experience.
To provide greater value for users, LeEco has created "EcoPass" that brings together high-value benefits including-a two-year warranty for LeEco smartphones and three-years for TVs, 5TB of cloud storage on LeCloud and unlimited storage for photos and videos and unlimited movie viewing on movie viewing service Fandor.
Both the new smartphones come with three-month EcoPass membership.
LeEco's new 85-inch uMax85 4k television supports HDR 10 and sells for $4,999. It features full array, 448 active local dimming zones, Dolby Vision, Fluid Motion 1920 Display Technology and Harmon Kardon Audio. The uMax85 will carry a 12-month free EcoPass membership.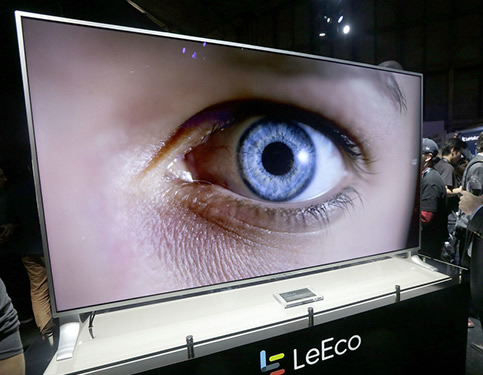 Available in a range of screen sizes including 43, 55 and 65 inches, the Super4 X Series TV's feature HDR, Harman Kardon speakers and 3GB RAM and 32GB of storage.
The 43-inch TV is priced at $649 with 3-month free EcoPass membership. The 55-inch TV costs $899 with 12-month free EcoPass membership and the 65-inch TV costs $1,399 with a 12-month free EcoPass membership.
All devices will be available via the sales system on LeMall.com, starting from November 2.
The company also previewed its vision of connected screens that includes smart bikes, virtual reality and self-driving electric vehicles.
The LeEco Super Bike is an Android smart bike that offers security, connectivity and a smart riding system. The ExploreVR provides a virtual reality experience for games, apps, movies and TV shows.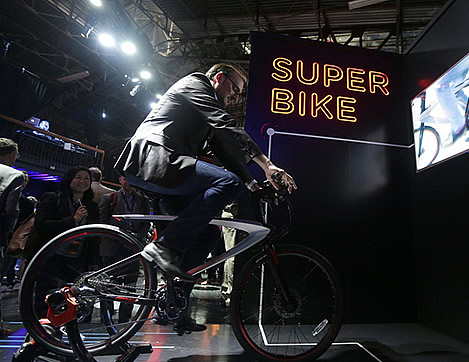 The company also showcased "Le SEE", its self-driving electric vehicle with features such as machine-learning of facial, emotion, system and path recognition.
The prototype "Le SEE" car has adjustable seating and a steering wheel that disappears into its dashboard.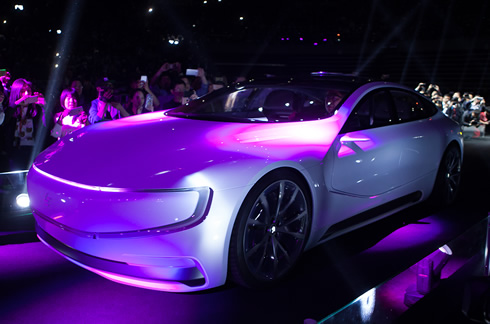 However, media reports said that one of its prototype electric cars was involved in a crash during its drive from Los Angeles to San Francisco.