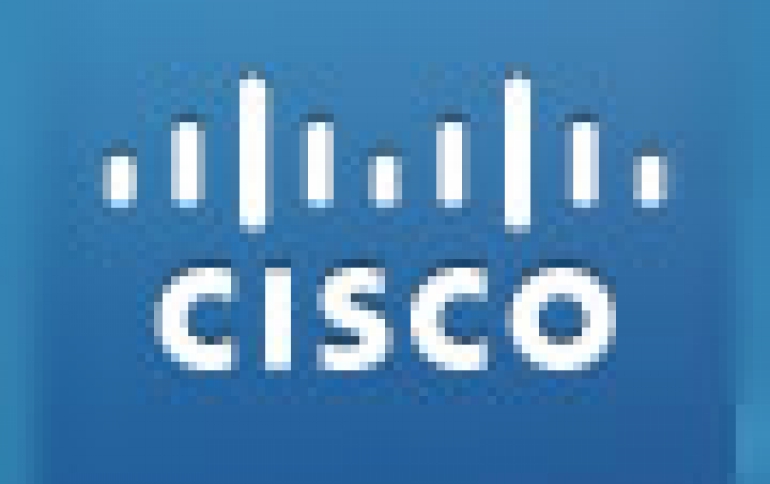 Cisco to Buy Software Developer NDS
Cisco today announced its intent to acquire NDS Group Ltd., a developer of software for multi-channel television networks, for $5 billion. NDS specializes in the development of interactive systems for secure delivery of entertainment and information to digital TVs, digital set-top boxes, PCs and mobile devices. It also provides electronic security systems for Web applications.

Its technology is expected to complement Cisco's Videoscape video delivery technology.

The company's flagship product is its encryption and conditional access system VideoGuard, which is installed on home TVs via smartcards integrated into set-top boxes.

NDS's products are at the heart of News Corp's technological infrastructure -- the company's coding system allows it to control the channels provided to each subscriber on multi-channel TV as well as billing.

"The acquisition of NDS will complement and accelerate the delivery of Videoscape, Cisco's platform that enables service providers and media companies to deliver entertainment experiences. Acquiring NDS will broaden Cisco's opportunities in the service provider market, expanding its reach into emerging markets, such as China and India, where NDS has an established customer footprint," Cisco said in a press release.

Under the terms of the agreement, Cisco will pay approximately $5 billion, including the assumption of debt and retention-based incentives, to acquire all of the business and operations of NDS. The acquisition has been approved by the boards of directors of both companies.

The acquisition is expected to close during the second half of calendar year 2012, subject to customary closing conditions, including regulatory review in the United States and elsewhere.