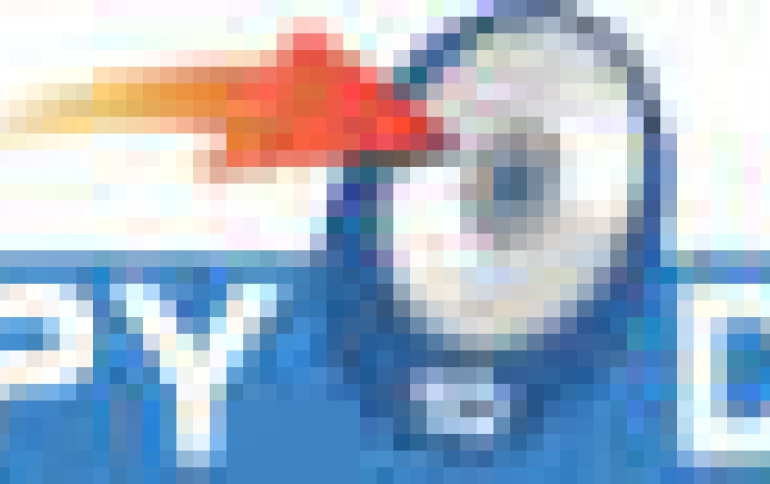 CopyToDVD 3 released
VSO-Software announces a new version of its leading product, CopyToDVD. This updated version contains several new features but more importantly, it will support DVD+R9, the innovative double layer format. CopyToDVD uses optical media to manage data, audio and video projects for personal backups. Whilst CopyToDVD provides a limited number of features in comparison to other established products on the market, it effectively performs the key tasks required by users today.

The new improved version is much clearer and easier to use, avoiding the need to switch between different products provided by the company. It is now easier to access all of the company's software from within one interface. A lighter version of BlindWrite, the popular pilot product from VSO-Software, is integrated into the new version.

CopyToDVD brings together a number of specialised tools such as a backup scheduler, a media player and a new starter menu. This latest module is versatile as it introduces a starting point from which a large number of possibilities are available.

Users can decide which external applications to use for specific tasks such as personal DVD movie backup. This new "recording hub" simplifies burning for beginners as well as advanced users.

An added advantage is that the flexible burning engine works with all available drives. Therefore it is compatible with new drives without requiring updates. The new version will support the following formats: CD-R, CD-RW, HD-Burn, DVD-R, DVD-RW, DVD-RAM, DVD+R, DVD+RW, and DVD+R9 which is the long awaited brand new double layer format. VSO-Software is among the first to redesign its software to support the double layer format.

DVD-9 can store 8.5GB which is the exact size of an original DVD movie, therefore avoiding the need to compress. This latest version of CopyToDVD supports a wide range of third party software. With improved SDK options, it is much easier to add the CopyToDVD recording facilities to existing software.

Key features of the new version are:

-New interface and graphics, user friendly Windows XP layout
-Central recording hub
-Optimal burning engine; added hardware support; all formats accepted
-Plug-in support ( delivered with SlideShow and Media player plugins)
-New media player
-New backup scheduler
-New copy media mode (CD and DVD)
-Improved voice prompts
-Improved log support for better assistance
-Improved internal SmartEngine
-Improved project builder (CopyToDVD Manager)
-Updated SDK functions


Availability

The new improved CopyToDVD will be available before the end of March 2004 at EUR/USD 39.99 and can be purchased online from www.vso-software.com.