1. Specifications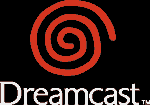 Dreamcast is the latest console from Sega. It is the 1st 128bit console and has a different type of CD-Rom called GD-Rom. Below you will read history, characteristics and how GD-Roms are made. Currently,it is not possible for PC users to make backups of GD-ROM...Except if someone finds a DC backup image, which nowdays, floats around the Net!
DreamCast Specifications
CPU : RISC CPU with 128 Bit Floating point unit. 200 MHz Clock speed 360 MIPS/1.4 GFLOPS
Graphics Engine: Power VR DC Second Generation Rendering performance of 3 million polygons per second
Sound Engine: Super intelligent 32 Bit RISC sound processor with 64 independent channels. CD Quality sound
System Memory: 16 MB Main RAM, 8 MB Video RAM, 2 MB Sound RAM, Total system RAM = 26 MB
Operating System: Customised Microsoft Windows CE operating system
Storage Media: 1 Gigabyte CD ROM
CD ROM Drive: Dreamcast features an exclusively developed 1-gigabyte CD ROM drive called the GD ROM. While also holding more than 1/3 more information than standard CD ROMs (640 MB), the GD ROM was primarily developed by Yamaha to avoid piracy as the 1 gigabyte format is exclusive to the Dreamcast system (unlike CD ROM and DVD which are currently being severely affected by piracy). The 12 speed drive is super-fast and can load the Dreamcast's entire 26 MB of RAM in under 15 seconds.
Colours Available: 32 Bit colour with 16.7 Million colours on-screen
Graphics Effects: Bump Mapping, Mip Mapping, Tri-Linear and Anisotropic Filtering, Full Scene and edge Anti aliasing, true environmental mapping, 256 levels of Fog and translucency, Secular effects, Modifier Volumes, Alpha Blending, Texture compression, Volumetric Lighting. Full Direct 3D and Open Gl support
Modem : 33.6 K fully Internet compliant built-in modem (56k in America)
Other Features:
System clock and CD playback menu.Monitored cooling system including in-built fan. 4 Controller ports. Universal Serial Bus port for support of a huge range of accessories, like keyboards, mouse and zip drives
Dimensions: 190mm (W) x 195mm (H) x 78mm (D) 2.0 KG in weight
Dreamcast is packaged with :
1 controller, 1 sample disc, 1 Internet passport software disc, 1 copy of the Official Dreamcast Magazine (Australia only). The following info are from a confidential document directly from Sega US. It describes the structure of the GD CD: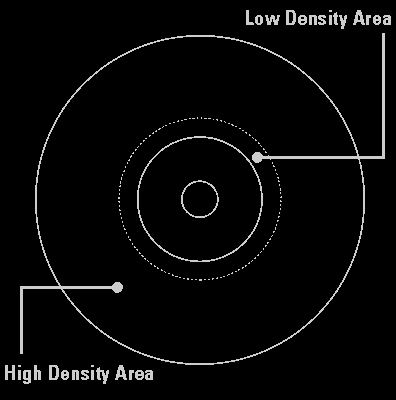 Emulation Drive
4 gig SCSI hard drive - 1 possibly 2: 2 gig FAT16 partitions - Can be reformatted to one 4 gig FAT32 or NTFS drive
Physical GDROM
120 minutes
1 Gig of data.
Definition of Data Areas
Low Density Area: 4 min long and holds ~35MB of data. High Density Area: 112 min long and holds ~1GB of data.
Track Types
CDDA: Contains raw audio files. Each audio file must be on its own track
Mode1: These tracks contain game data information and the game executable
Definition of Sessions
Session 1: Low Density Area of GD
Both tracks must contain 4 sec of data
- Track 1 - Mode1: GD buffer
- Track 2 - CDDA: Stores audio file to be played when inserted into a CD Player
Track 4: Mode-1 Game Data
- Outer most track on physical GD
- Contains 1ST_READ.BIN File
- Files can be reordered for file read speed optimization via the list view option
Session 2: High Density Area
Need for two Mode-1 tracks
- Track 3: Mode-1 Buffer area
- Needs 4 sec of data
- Track Tab: Pad Track Check Box
Adding of Digital Audio Tracks
Insertion of CDDA tracks
Reorder of last Mode-1 track.