EachLink X3 Mini Smart Box
2. Powering on the player, GUI
The Android 9.0 box will take some time to power up before the simple GUI shows up, as you see below. The interface is rather snappy, and the main screen
includes the pre-installed apps: Youtube ( a mod of original youtube), Netflix (only in 480p due to licencing restrictions) and Amazon Prime Video. There is also Play Store pre-installed as well as a collection of other apps you can play around. The interface offers some customization options, such as adding some more apps on the main screen by using the "plus" boxes: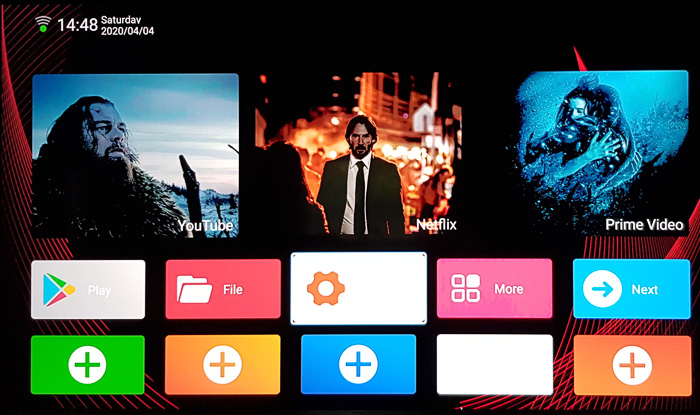 Below you see the applications than come pre-installed.
The settings app provides some information bout the player. As you see below, the Android 9.0 OS is installed although the Android security patch is outdated (2018).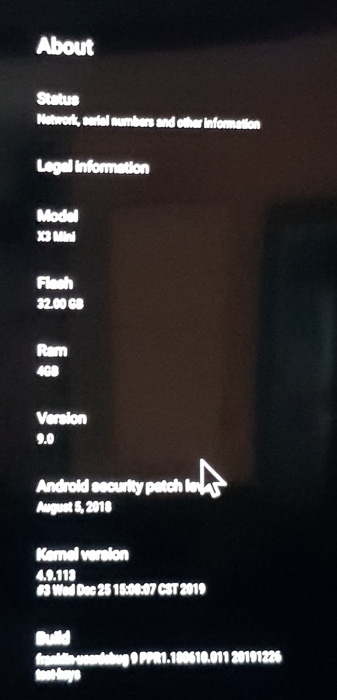 Using the firmware update function we checked for a new firmware, with no luck:.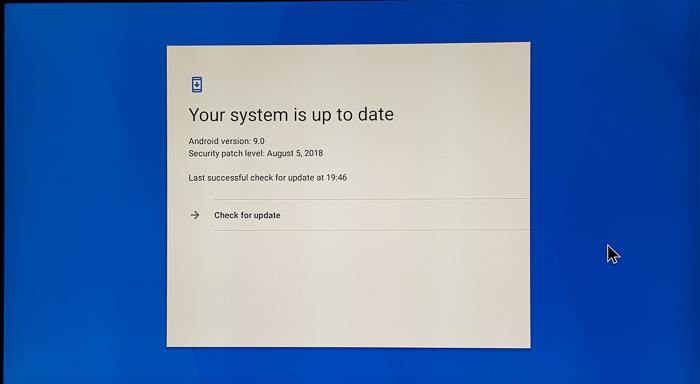 The box hasn't got any Root application installed and there isn't any third party firmware/mod. Below you see some information as it is provided by he AIDA64 and CPU-Z utilities: