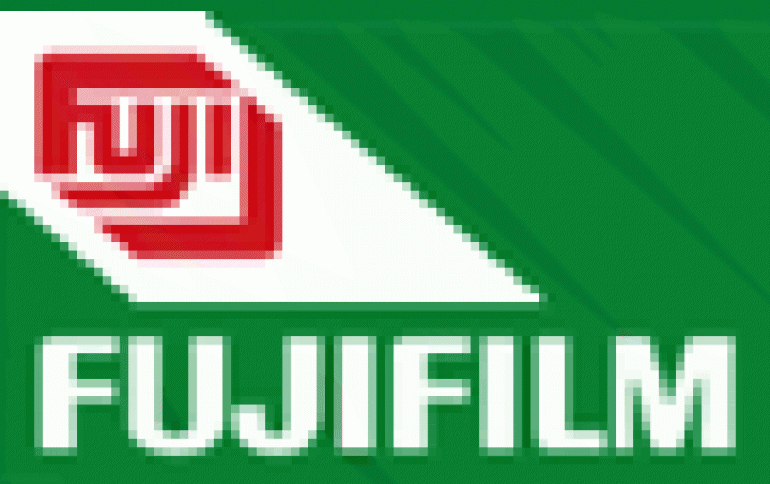 Fuji, Eastman Kodak and Konica Minolta form Picture Archiving and Sharing Standard (PASS) group
Defines picture and video parameters to optimise future consumer use; input sought on version 1.0 specification
Fuji Photo Film Co., Ltd., Eastman Kodak Company and Konica Minolta Photo Imaging, Inc, today announced an agreement to develop jointly a set of open standards for the consumer imaging and electronics industries, aimed at the preservation of digital photos and motion images on CDs, DVDs and other media.
As information storage technologies advance, the Picture Archiving and Sharing Standard (PASS) group?s intention is to enable digital file compatibility with future playback devices, preserving the satisfying ?photo experience? that consumers have enjoyed for decades.
The group intends that the new standard will:
- define the requirements of digital media authoring/archival, playback and print enablement for a new generation of products and services;
- provide interoperability for pictures, motion images, audio and related content among such future systems;
- utilise and unify multiple existing standards, to meet the consumer?s desire to store, organise, print and share easily for generations to come.
Fujifilm, Kodak and Konica Minolta have previously worked together on standards to make traditional photofinishing ubiquitous. In much the same way that today?s consumer can have nearly any brand of film processed at any location, the PASS group wants to ensure that digital images can be retrieved from any digital device or storage medium.
Hisatoyo Kato, director, senior vice president, general manager, Business Development Division, Fuji Photo Film Co., Ltd., said, ?We?re looking at this from a consumer?s perspective. People need to be confident that their pictures and videos will be readily available to enjoy and share in future decades. With all the different devices and systems that touch those digital files, and with the speed of technological change, creating a standard focused on such future interoperability is critical.?
Ben Gibson, chief technical officer, Digital & Film Imaging Systems, Eastman Kodak Company, said, ?It?s really quite simple ? we want to make it easy for people to enjoy their pictures not only today, but also in the future. With the incredible growth of consumer digital photography; the intersection of the imaging, consumer electronics and computer industries; and the myriad of existing specifications, a more clear-cut standards pathway is needed to ensure long-term customer satisfaction.?
Tsuyoshi Miyachi, president and chief executive officer, Konica Minolta Photo Imaging, Inc., said, ?The standard created by the PASS group will not only satisfy consumers by simplifying picture and video experiences through device interoperability, it will also benefit benefit the entire digital imaging industry. For instance, retail photofinishers and consumer electronics companies, such as manufacturers of DVD players, will be able to utilise the standard for expanded business opportunities.?
The companies encourage industry input, and are currently developing a formal process to solicit feedback from interested parties. Version 1.0 of the specification and the software development kit are expected to be available early next year.