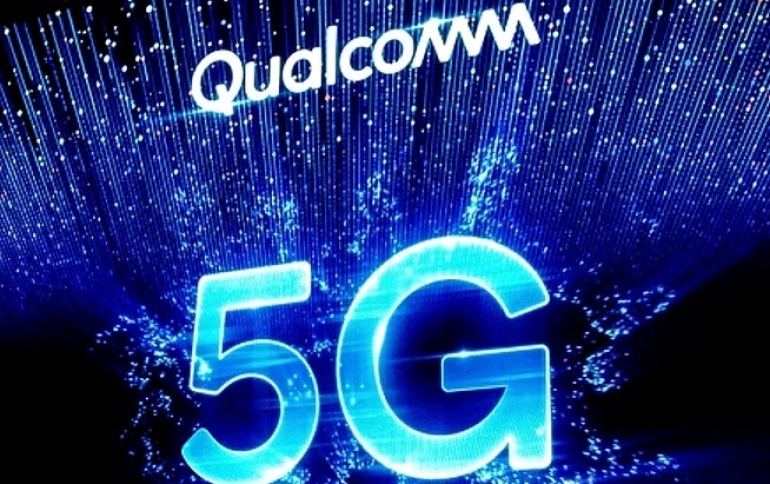 Fujitsu and Qualcomm Complete Multi-Gigabit Data Call Using 5G Carrier Aggregation
Fujitsu Limited and Qualcomm Technologies, Inc. successfully completed a 5G NR data call with multi-gigabit connection using 5G sub-6 GHz carrier aggregation.
The carrier aggregation technology combines multiple spectrum bands by aggregating component carriers (CC). Throughput enhancement is achieved through the resulting increase in bandwidth.
The connection was established using non-standalone architecture, aggregating non-contiguous spectrum on 3.5 GHz (n78) and 4.9 GHz (n79) bands. The companies achieved this milestone utilizing a Fujitsu 5G New Radio (NR) base station and a 5G smartphone form factor test device powered by a Qualcomm Snapdragon X55 5G Modem-RF System.
Achieving more than 3 Gbps speeds using sub-6 GHz spectrum, this connection is the companies' first demonstration of 5G carrier aggregation, which builds upon the history of Qualcomm Technologies' technical successes such as the first 5G data connection on a modem chipset, the first 5G mmWave over-the-air call, the first 5G data call over-the-air using spectrum sharing and a recent Voice-over-NR call.
The 3 Gbps speeds were achieved in non-standalone mode of operation; two CC carrier aggregation in Japanese Sub-6 GHz spectrum bands (bandwidth: 2CC x 100MHz/CC, 4-layer, 256-QAM, TDD 8:2 (DL:UL), sub-carrier spacing: 30KHz).
The Snapdragon X55 5G Modem-RF System can support peak speeds up to 5 Gbps by aggregating 200 MHz across select 5G sub-6 GHz bands. 5G sub-6 GHz carrier aggregation provides operators with greater flexibility to boost 5G performance utilizing their diverse spectrum assets, allowing them to improve network capacity and performance.
Commercial devices featuring carrier aggregation capabilities and powered by the Snapdragon X55 5G Modem-RF System are expected to be available later this year.