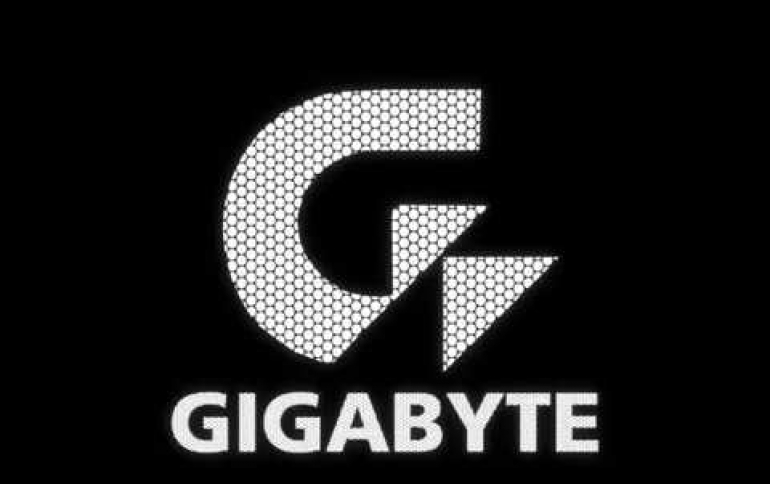 GIGABYTE Unveils Water-cooled GeForce GTX 980 WATERFORCE
GIGABYTE has announced the GeForce GTX 980 WATERFORCE (GV-N980WAOC-4GD) that comes with an all-In-one, closed-loop liquid cooler. Built on the GTX 980 Maxwell GPU, the GTX 980 WATERFORCE combines GIGABYTE technologies to deliver gaming at ultimate 4K resolutions in a virtually silent operation compared to conventional air cooling.
With the pre-installed water cooling unit and radiator connected with a pair of SFP tubes, the GTX 980 WATERFORCE can be fitted in most chassis without the hassle of complicated installation. The full-coverage cooling module covers not only the GPU, but also the VRAM and MOSFET to dissipate all the heat, while requiring no additional fan. The 45cm SFP tubes can effectively prevent the leak and fare a lower coolant evaporation rate. Coupled with the 120mm silent fan and the low-noise pump, the GTX 980 WATERFORCE is able to perform up to 38.8% cooler than the reference cooling in operating temperature for stable gaming in near silence.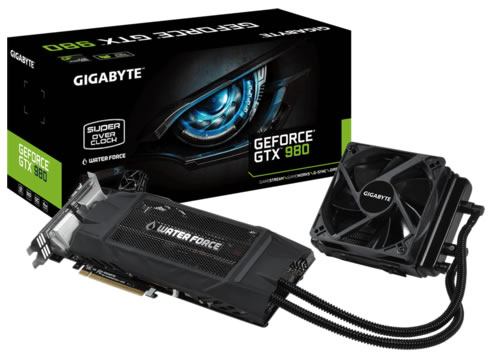 The GTX 980 WATERFORCE is fitted with he top-performing GPU core through the very own GPU Gauntlet Sorting technology that guarantees overclocking capabilities.
GIGABYTE is utilizing its patented technology to provide dual DVI support in addition to the 3 DisplayPort and 1 HDMI.
The graphics card supports GIGABYTE OC GURU II to provide gamers with an unlimited OC capability through an interface. Users can perform precise control on the graphics card include core clock adjustment, fan speed control and setup the power or temperature target.