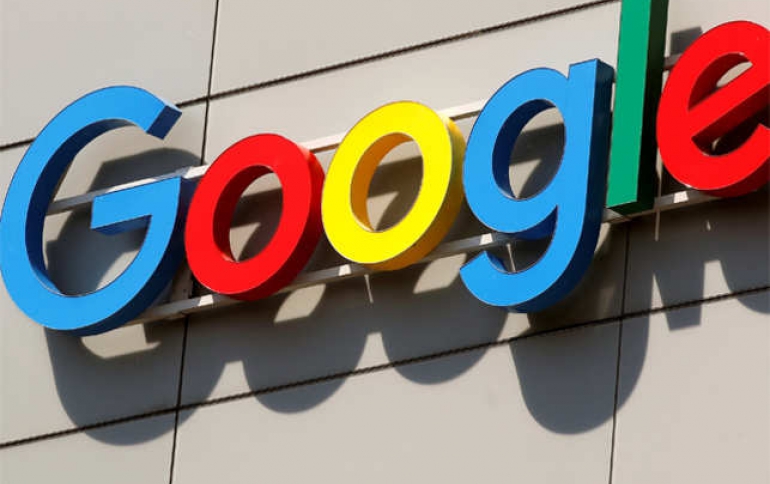 Google Announced iPhone Keyboard; Plans to Map the Interior World in 3-D With Project Tango
Google has just announced Gboard, an iPhone-specific virtual keyboard. Seperately, the company has been seeking to expand its location-based technology though project Tango, with more presentaions to be expected during upcoming I/O conferemnce. Meet Gboard
Starting with Gboard, it's a new app for iPhones that lets users search and send information, GIFs, emojis and more, right from the keyboard.
Gboard bakes in GIF searches and emoji support and integrates Google Search. Tapping a Google logo on the keyboard brings up a search interface, with results appearing in the form of Google's "cards" that have key information like store hours and phone numbers highlighted. After finding the search information you need, Gboard lets you transfer it into the keyboard for immediate use with a single tap.
Say you're texting with a friend about tomorrow's lunch plans. They ask you for the address. Until now it's worked like this: You leave your texting app. Open Search. Find the restaurant. Copy the address. Switch back to your texts. Paste the address into a message. And finally, hit send. With Gboard, you can search and send all kinds of things-restaurant info, flight times, news articles-right from your keyboard. Anything you'd search on Google, you can search with Gboard. Results appear as cards with the key information front and center, such as the phone number, ratings and hours. With one tap, you can send it to your friend and you keep the conversation going.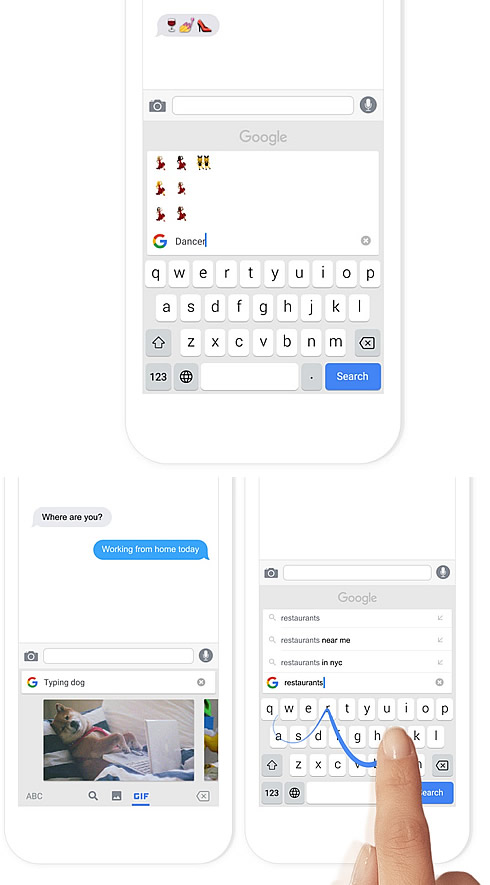 Finally, Gboard has Glide Typing, which lets you type words by sliding your finger from key to key instead of tapping-so everything you do is just a little bit faster.
Gboard works in any app-messaging, email, YouTube-so you can use it anywhere on your phone. The app is available in the App Store in English in the U.S., with more languages to come.
Project Tango at I/O developer conference
In related news, Google is expected to showcase progress made related to Project Tango at its I/O developer conference near its Silicon Valley headquarters May 18 to 20.
Google unit wants to digitally map the interiors of buildings in 3-D down to a resolution of a few inches, and make money in virtual reality along the way. Tango could be considered as the indoor extension of Google's outdoor mapping platform.
Google and Lenovo provided a glimpse of Project Tango - a Project Tango-enabled phone and the first apps - earlier this year at the at Mobile World Congress. Lenovo has taken over the development of the first consumer mobile device enabled with Project Tango.
The company plans a big expansion of the technology this year.
Tango packs cameras and depth sensors along with other software into Android smartphones and tablets. By using the app and pointing the device at a space, it sucks in images and depth information to re-create the environment on the screen and locates itself within that new digital realm.
Google hopes Tango will support a system for independent developers to create new virtual reality applications and services, such as games.
The next step would be to make Tango 3-D maps shareable so the company could patch them together into a single digital representation of many of the world's buildings, rooms and the stuff inside them.
By digitizing every single physical commerce place, Google could build new advertising and location-based services into its products.
Google show off Android VR, the working title for a dedicated virtual reality headset, at I/O next week. That's not it in the image above—that's an Oculus Rift dev kit.
That's the report from investor and former tech journalist Peter Rojas, who shared the goods in a series of tweets.
Google is also expected to unveil the Android VR next week, the company's virtual reality hardware.
The company sought to popularize the VR concept with Cardboard, which allows most smartphones to do a quick and dirty transformation into a virtual reality headset. How Google's own offering will compare to Gear VR, Oculus Rift or HTC Vive is unknown.