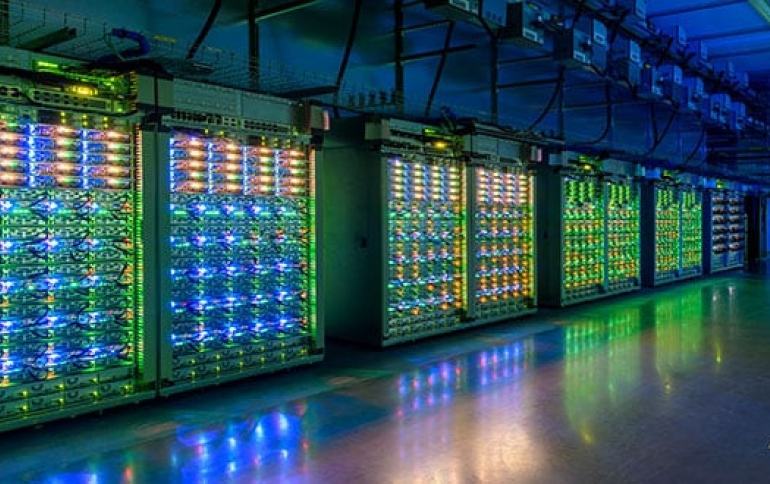 Google Breaks Ground in Green Data Center in Denmark
Alphabet Inc's Google will invest 600 million euro ($690 mln) to build a new data center just outside Fredericia, in western Denmark.
Data centers are the heart of Google—they're the home for a large group of servers that power Google's products like Search, Gmail and YouTube. When you hear about "the cloud," the data stored in the cloud is actually stored inside a data center.
In Fredericia, Google says it found "a great business community" and a location with existing infrastructure that fits what the company is looking for when set out to build an efficient, modern data center.
In Fredericia, Google is committed to matching its energy use with 100 percent carbon-free energy. This commitment includes the electricity use of the data centers, too.
Google is pursuing new investment opportunities (called Power Purchase Agreements, or PPAs) in Danish renewable energy projects like onshore wind, offshore wind and solar energy. In Europe, Google data centers typically use one third less energy than a typical data center, yet Google is still striving to use even less. The Fredericia data center will be among the most energy efficient data centers in Denmark to date, taking advantage of advanced machine learning to make sure every watt of electricity counts.
According to consultancy firm Copenhagen Economics (CE), the impact the Fredericia data center will have on the local economy: the construction will support 1,450 jobs per year in 2018-2021. Once operational, around 150-250 people are expected to be employed at the site in a range of roles—including computer technicians, electrical and mechanical engineers, catering and security staff.
Construction work at Google's fifth data center in Europe is expected to run through 2021.
Besides Fredericia, last year Google bought another plot in Denmark, in Aabenraa, next to a planned Apple data center. Facebook has also planned a data center in Denmark.
The search giant's other data centers in Europe are located in Ireland, Finland, the Netherlands and Belgium.