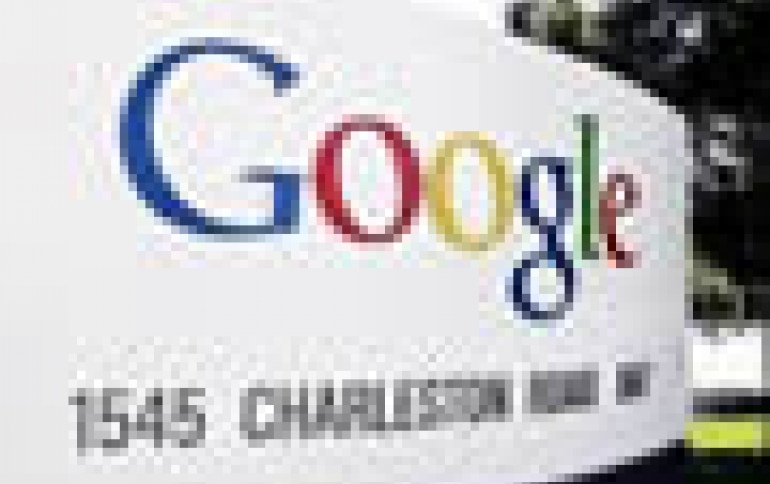 Google to Offer Web site Building Service
Google said on Wednesday it is offering a simple Web site publishing tool for office workers to set up and run their team collaboration sites, taking aim at Microsoft's rival SharePoint. Google Sites, as the new site publishing service is known, is a scaled back version of JotSpot, an easy-to-edit service for organizations and individuals to set up and edit Web sites that Google had acquired 16 months ago for undisclosed terms.

The new service allows non-technical users to organize and share digital information such as Web links, calendars, photos, videos, presentations, attachments and other documents in an easy-to-maintain site.

Google Sites is a stripped-down version of Microsoft's SharePoint collaboration software, which lets users inside an organization share documents and maintain calendars on secure Web sites, but is far more complex to set up and maintain.

Unlike SharePoint, which typically requires organizations to buy and maintain their own hardware and software at costs that can run from tens to hundreds of thousands of dollars to serve one hundred users, Google Sites is hosted on Google computers and is free to users of Google Apps, which the company offers at a fraction of the cost of Microsoft tools.

Google Sites enables any user invited to join a site to edit pages without requiring knowledge of Web coding or design. Any information published to the site is searchable by visitors with permission to use the site, the company said.

The site publishing framework lets office workers create "intranets" -- centralized archives of company information that can only be viewed within an organization rather than on the public Web. Such sites can be used to manage team projects.

Individual teams members can also create profile pages of their activities, interests and schedules. In school settings, Google Sites can function as virtual classrooms for posting homework assignments, class notes or other student resources.