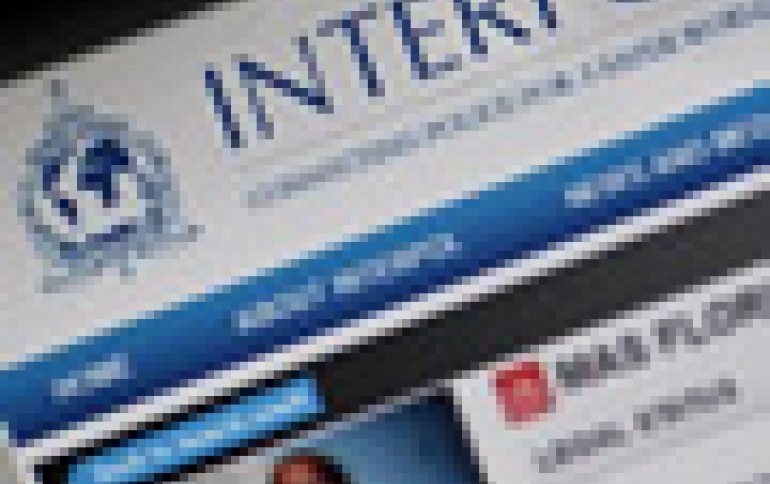 Hackers Linked to Anonymous Group Targeted by INTERPOL
An international operation supported by INTERPOL against suspected hackers believed to be linked to the so-called 'Anonymous' hacking group has seen the arrest of some 25 individuals across four countries in Latin America and Europe. The international police agency launched 'Operation Unmask' in mid-February following a series of coordinated cyber-attacks originating from Argentina, Chile, Colombia and Spain against the Colombian Ministry of Defence and presidential websites, as well as Chile's Endesa electricity company and its National Library, among others.

The operation was carried out by national law enforcement officers in Argentina, Chile, Colombia and Spain, under the aegis of INTERPOL's Latin American Working Group of Experts on Information Technology (IT) Crime, which facilitated the sharing of intelligence following operational meetings in the four participating countries.

Interpol added that some 250 items of IT equipment and mobile phones have been also seized during searches of 40 premises across 15 cities during the operation, as well as payment cards and cash, as part of a continuing investigation into the funding of illegal activities carried out by the suspected hackers who are aged 17 to 40.

"This operation shows that crime in the virtual world does have real consequences for those involved, and that the Internet cannot be seen as a safe haven for criminal activity, no matter where it originates or where it is targeted," said Bernd Rossbach, Acting INTERPOL Executive Director of Police Services.

In Chile's capital, authorities arrested five Chileans and a Colombian. Suspects were charged with altering websites, including that of Chile's National Library, and engaging in denial-of-service attacks on websites of the electricity companies Endesa and Hidroaysen. The charges carry a penalty of 541 days to five years in prison, he said.

Earlier Tuesday, police in Spain announced the arrest of four suspected Anonymous hackers in connection with attacks on Spanish political party websites. These four were among the 25 announced by Interpol.

A National Police statement said two servers used by the group in Bulgaria and the Czech Republic have been blocked.

Anonymous has no real membership structure. Hackers, activists, and supporters can claim allegiance to its freewheeling principles at their convenience, so it's unclear what impact the arrests will have.

One Twitter account purportedly associated with Anonymous' Brazilian wing said the sweep would fail.

"Interpol, you can't take Anonymous," the message read. "It's an idea."

Interpol's main website has been reportedly downed by the Anonymous hacker group for a half hour on Wednesday, in retaliation for the agency's hacker arrests worldwide.