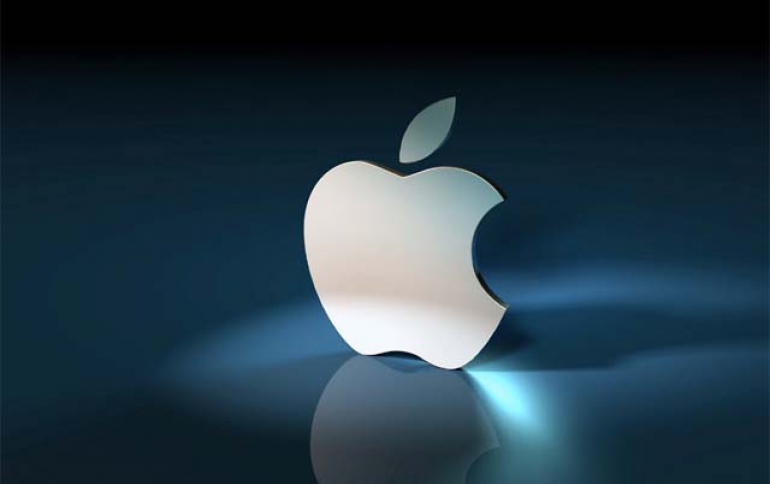 Healthy iPhone sales Boost Apple's Results, Augmented Reality Could be the next Big Thing
Apple on Tuesday delivered strong fiscal third-quarter earnings and signaled that its upcoming 10th-anniversary phone lineup is on schedule.
The company said it hit a milestone of 1.2 billion iPhones sold.
The April-June quarter is traditionally a soft one for Apple as the market waits for the September launch of new iPhone models. But Tuesday?s results show that iPhone buyers may be less inclined than they once were to delay purchases until a new model is out.
The iPad product lines also showed unexpected strength, service revenue continues to grow at a healthy clip, and even the Apple Watch showed a 50 percent sales increase.
Apple is widely expected to adopt higher-resolution OLED displays for the latest iPhone, along with better touchscreen technology and wireless charging - which could come with a $1,000 plus price tag. The phone is expected to launch in September.
The company forecast total revenue of between $49 billion and $52 billion for the current fourth quarter.
Apple said iPhone sales rose 1.6 percent to 41.03 million in the third quarter ended July 1. Apple sold 40.4 million iPhones a year earlier.
But a lower average iPhone selling price of $606 caused iPhone revenue to come in at $24.8 billion.
The company's net income rose to $8.72 billion, from $7.80 billion, a year earlier.
Revenue rose to $45.41 billion from $42.36 billion in the quarter.
Apple said revenue from emerging markets excluding China grew 18 percent. But sales from the Greater China region fell 9.5 percent to $8 billion in the latest quarter, as consumers switched to newer domestic offerings.
The decline was smaller than recent quarters. Apple's Maestri said mainland China revenue was flat, as were iPhone sales in the mainland. Sales of other Apple products rose in mainland China and were also up in Taiwan.
Apple CEO Tim Cook also directly addressed the company's decision to remove so-called VPN apps from the App Store in China. Those apps help Chinese users circumnavigate government internet restrictions.
"We would obviously rather not remove the apps, but like we do in other countries we follow the law wherever we do business," Cook said. "We believe in engaging with governments even when we disagree. This particular case, we?re hopeful that over time the restrictions we?re seeing are lessened, because innovation really requires freedom to collaborate and communicate."
Strong iPad sales of $4.9 billion and a 21.6 percent jump in the company's services business that includes the App Store also helped boost revenue. In particular, Apple said that Walmart Stores Inc would buy 19,000 iPads to train as many as 225,000 employees. The company also said it increased production of AirPods, its wireless headphones.
Cook also hinted that Apple's experiments with self-driving cars may include ambitions that extend beyond cars. He said the company is making a "big investment" in autonomous systems.
"From our point of view, autonomy is sort of the mother of all AI projects," Cook said. "And the autonomous systems can be used in a variety of ways, and a vehicle is only one, but there are many different areas of it. And I don't want to go any further with that."
Cook also highlighted Apple's $1 billion advanced manufacturing fund, designed to help suppliers improve manufacturing technology and create U.S. jobs. The fund was announced in May, when glass supplier Corning Inc. was awarded $200 million for R&D, capital equipment and manufacturing.
Apple said it expects sales for the current quarter to increase to between $49 billion and $42 billion.
Augmented reality
Apple's iPhone may be ready for its next big act. "Augmented reality" is a technology that projects life-like images into real-world settings viewed through a screen.
Apple is embedding AR-ready technology into its iPhones later this year, potentially setting the stage for a rush of new apps that blur the line between reality and digital representation in new and imaginative ways.
"This is one of those huge things that we'll look back at and marvel on the start of it," Tim Cook told analysts during a Tuesday conference call.
At Apple, the introduction of AR gets underway in September with the release of iOS 11, the next version of the operating system.
Tucked away in that release is an AR toolkit intended to help software developers create new AR apps.
Apple is likely to introduce three new handsets this year: a revamped top model, known for now as the iPhone 8, and upgrades to the existing iPhone 7 and iPhone 7 Plus. The high-end iPhone will include an organic light-emitting diode screen, and inadequate OLED supplies mean that it will not be as readily available as the cheaper handsets at launch.
Apple soared to a record after giving a revenue forecast. The stock jumped as much as 6.5 percent, the most since February, to $159.75 in New York Wednesday, valuing the company at almost $828 billion.