HIS Radeon HD 7850 4GB iPower IceQ Turbo, Radeon HD 7950 IceQ X2
5. DirectX 11: 3D Mark 11, 3DMark 2013
DirectX 11: 3D Mark 11
3DMark 11 makes extensive use of all the new features in DirectX 11 including tessellation, compute shaders and multi-threading.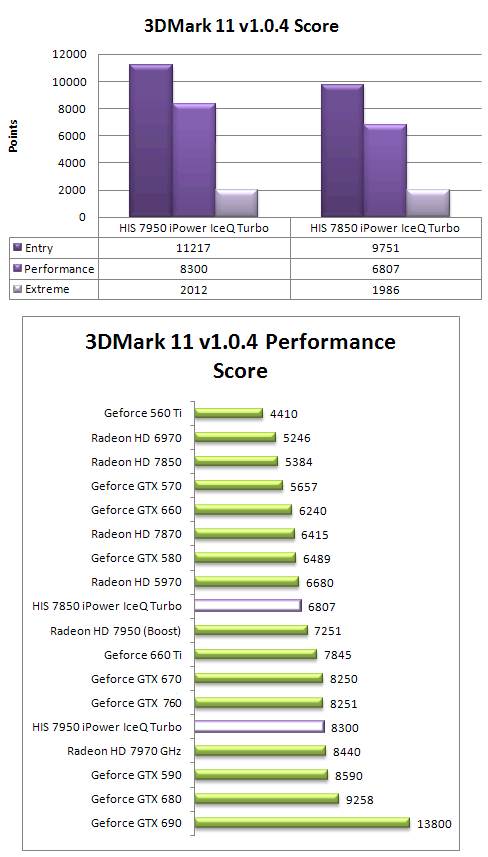 The HIS 7850 IceQ got a lower score than the HD 7950 Boost version, and its performance is in par with the GTX 760. The HIS 7950 IceQ X2 managed to leave behind the GeForce GTX 660 Ti and the GeForce GTX 670, approaching the HD 7970.
DirectX 11: 3DMark 2013
3DMark is the 2013 release of a benchmark designed to measure the performance of computer hardware. 3DMark works by running intensive graphical and computational tests on your hardware. Each test gives a score, which you can use to compare similar devices and systems.The software features three tests. ' Cloud Gate' is a mainstream performance test for the more 'normal' PCs, whilst the 'Fire Strike' test is an enthusiast test for the latest enthusiast hardware.