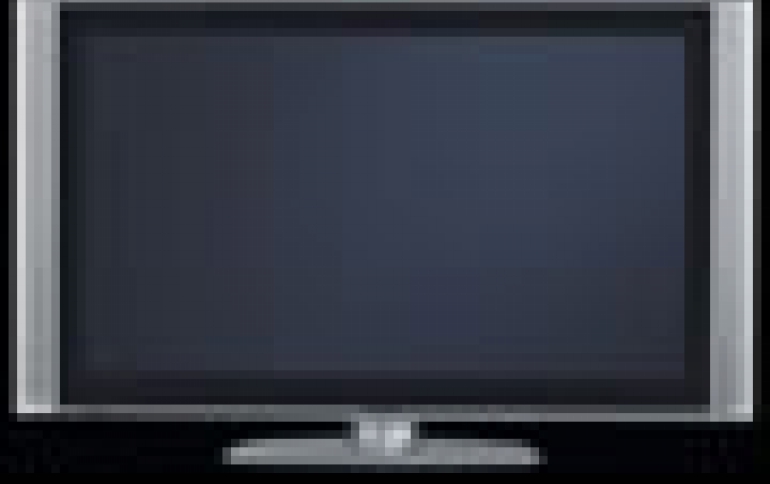 Hitachi and Matsushita Finalize LCD Panel Alliance
Hitachi and Matsushita today announced the conclusion of a formal contract related to a liquid crystal display (LCD) panel business alliance. A basic agreement regarding this alliance was reached on December 25, 2007 by Hitachi, Matsushita, and Canon.

Under the terms of this agreement, Matsushita will acquire a 24.9% stake in Hitachi Displays, Ltd. , a wholly owned Hitachi subsidiary that makes small and medium-sized LCD panels, from Hitachi by March 31, 2008, pending regulatory approval. As the next step going forward, Matsushita will acquire for 66 billion yen large IPS LCD panel-related businesses, including the total issued shares of IPS Alpha Technology, Ltd. , owned by Hitachi Displays once all conditions are met. Meanwhile, Hitachi will consider holding the IPS Alpha's share up to 10%. IPS Alpha designs, manufactures, and sells large-sized LCD panels for TVs. Until this deal is executed, Hitachi Displays will retain majority ownership of IPS Alpha. However, under U.S. accounting standards, IPS Alpha will become a Matsushita consolidated subsidiary as of March 31, 2008.

Hitachi possesses a range of sophisticated liquid crystal-related technologies that includes IPS technology, which enables high picture quality and wide viewing angles, and other advanced panel features. Through this alliance, Hitachi seeks to accelerate the development of cutting-edge technologies. Furthermore, as a TV manufacturer, Hitachi plans to strengthen its competitiveness in the flat-panel LCD TV business by using state-of-the-art LCD panels to develop the world's thinnest flat-panel LCD TV and its "Wooo UT series" of ultra-thin flat-panel LCD TVs.

Matsushita is further expanding and strengthening its mainline PDP operations. In addition, it will deepen its involvement in the operations of IPS Alpha, which designs, manufactures, and sells large-sized LCD panels used in TVs. At the same time, Matsushita will play a key role in the construction of a new IPS Alpha plant in cooperation with the Hitachi Group in a bid to ensure a stable supply of LCD panels. Construction is slated to begin in August 2008, with the plant operational in January 2010. The total cost of the plant is expected to be approximately \300.0 billion.

Matsushita's aim is to leverage the performance and cost advantages of the "IPS Alpha Panel" to boost the competitiveness of its entire range of VIERA series flat-panel TVs, which also includes plasma TVs. Going forward, Matsushita will continue its aggressive vertical integration of its flat-panel TV business, and it sees the new IPS Alpha plant as a possible future base for the production of organic light-emitting displays.

Hitachi and Canon are currently working to finalize a formal contract as well.

Japanese Sharp is currently spending over $3 billion to build the world's biggest LCD plant while Sony and partner Samsung are ramping up production at their plant in South Korea.

Global LCD TV sales will likely grow 85 percent to $91 billion by 2010, while rival plasma TV demand is expected to shrink 15 percent to $15.8 billion over the same period, according to research firm DisplaySearch.