SID: AUO Unveils Full Screen Optical In-cell Fingerprint LTPS LCD
AU Optronics Corp. will take part in SID's Display Week 2019 to showcase cutting edge display technologies, including the world' first full screen optical in-cell fingerprint LTPS LCD.
The company has also on display an in-cell touch LTPS LCD with an ultra-small through-hole design and narrow (1.0 mm) bottom border for smartphones applications, an enlarged nano wire grid polarizer mirror display and a 32-inch UHD 4K advanced reflectionless display.
Other exhibits include mini LED backlit LCDs across diverse professional verticals, a full range of curved car displays with multiple displays lamination, and display technologies for professional designing, medical, financial and customs applications.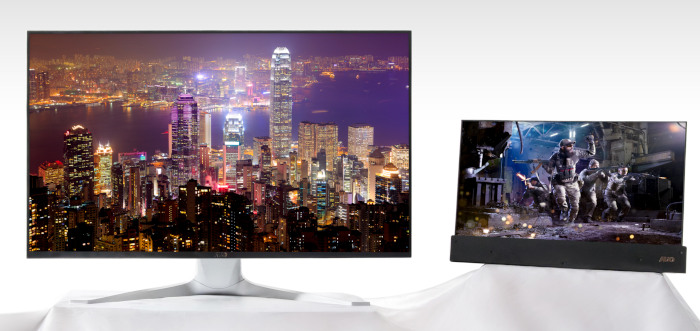 AUO's 6-inch full screen optical in-cell fingerprint LTPS LCD is the first of its kind to have installed an optical sensor within the LCD structure. Equipped with AHVA technology, full HD+ (1080 x 2160) resolution and 403 PPI pixel density, the panel has a full screen sensing area with the same 403 PPI sensor density and 30 ms swift sensor response time for smooth and accurate sensing performance on a smartphone.
The company claims that its 6.2-inch in-cell touch LTPS LCD sports the world's smallest through-hole design. At merely 4.2 mm, the tiny drill hole is barely noticeable on a 21:9 full HD+ (1080 x 2520) screen, featuring a cinemascope aspect ratio combined with AHVA technology.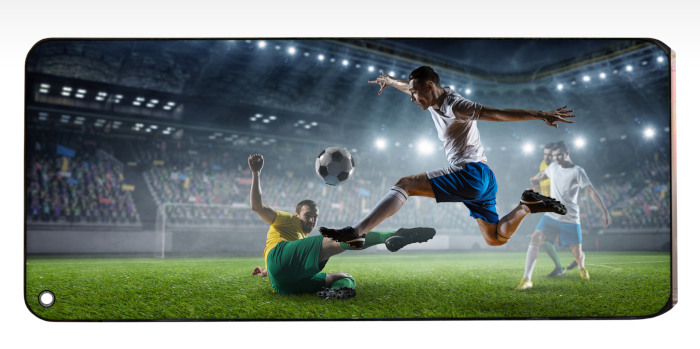 Also applying the AHVA technology, the 6.3-inch in-cell touch LTPS LCD has full HD+ (1080 x 2304) resolution and possesses a 1.0 mm bottom border, which is around 40% narrower than that of its counterpart currently in the market.
For home usage, AUO is showcasing a 15.6-inch wire grid polarizer mirror display, which is the first to have achieved nano-imprinting on an enlarged area, produced by seamless tiling of the conventional sized 8-inch mold.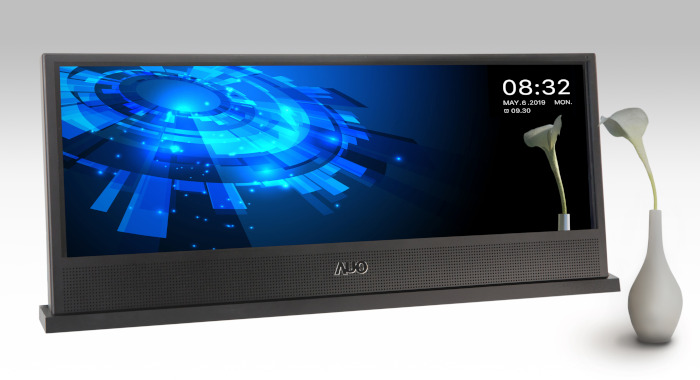 In particular, the display boasts twice the transmittance of a regular mirror display, and is equipped with AHVA technology, high reflective rate and contrast ratio.
AUO also presents the 32-inch UHD 4K display featuring reflectionless technology, designed especially for showcase and professional use. Contrary to conventional displays, whose performance is often compromised by reflection and glare from ambient lighting, AUO says that the new technology "demonstrates excellent ambient image quality under complex illumination conditions, showing exceptional ambient contrast and color performance with high readability."