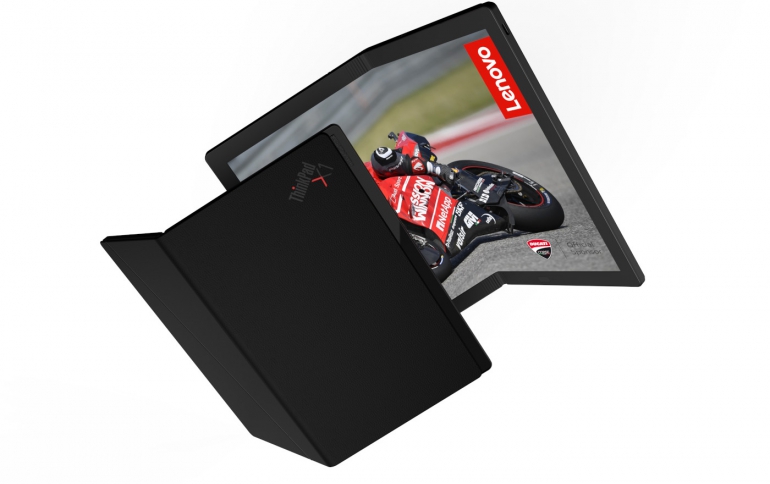 Lenovo Previews the World's First Foldable PC
At Accelerate, Lenovo unveiled a preview and demo of the world's first foldable PC, which joins the company's premium ThinkPad X1 family.
This is not a phone, tablet, or familiar hybrid; this is a full-fledged laptop with a foldable screen.
The laptop features a single OLED 2K display made in collaboration with LG Display that can fold in half and reduce its width by 50 percent. Intel-powered with Windows, the foldable ThinkPad can fold into a book, stand up for hands-free viewing, morph it into a clamshell or be docked into a multi-monitor setup.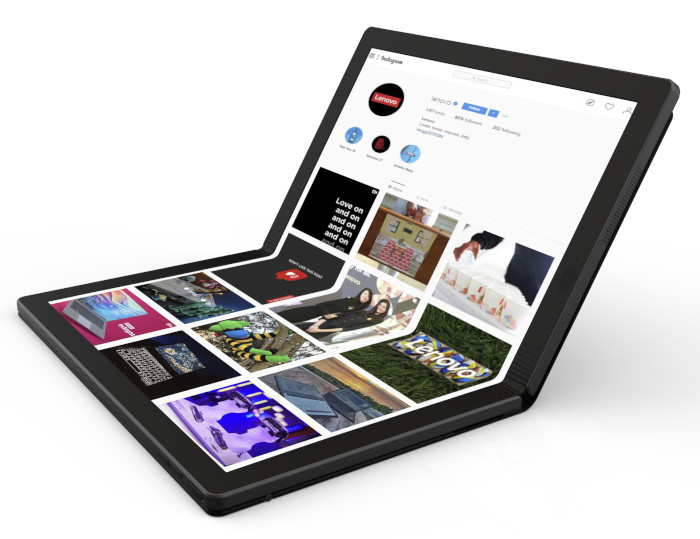 "This space-saving ThinkPad combines laptop productivity with smartphone portability to fold into your lifestyle like never before. Stay tuned for full product details and availability in 2020," Lenovo said.