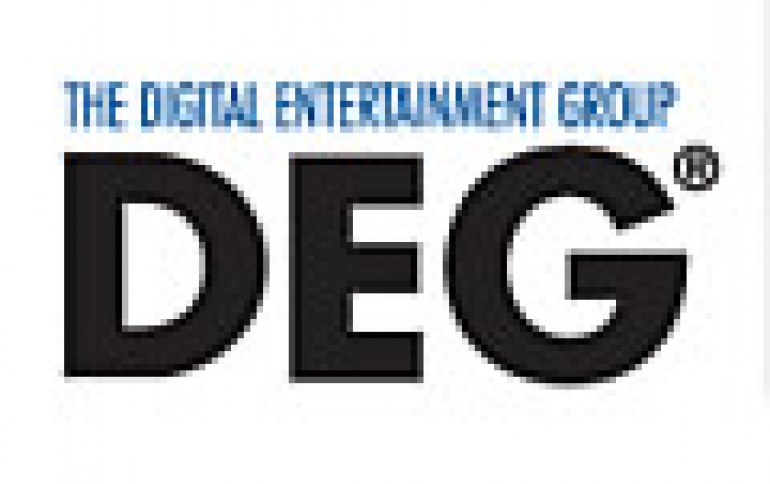 Home Entertainment Spending Was Increased in 2015: DEG
The home entertainment business showed continued strength in 2015, with overall spending rising slightly, in line with box office growth, the The Digital Entertainment Group (DEG) says. During 2015, consumers continued to build their digital film collections, with high margin digital sales again achieving double digit growth. Led by a strong slate and eight percent growth in Blu-ray Disc sales, the industry saw its best year over year physical retail performance since early 2014, DEG found.
The Digital Entertainment Group today released its year-end 2015 Home Entertainment Report compiled by DEG members,
tracking sources and retail input.
Among the highlights for 2015:
U.S. home entertainment spending topped $18 billion, edging up one percent from 2014.

Overall electronic sell-through (EST) spending rose 17 percent in the fourth quarter versus the same period last year, up 18 percent for the year.
Blu-ray disc sales rose eight percent in fourth quarter, leading to best physical performance since early 2014.

Subscription VOD (SVOD) was up 22 percent in the fourth quarter of 2015 compared to 2014 and up 25 percent in 2015 from 2014.
UltraViolet accounts grew by nearly 20 percent in 2015, with the total number currently at more than 25 million with 165 million movies and television shows in UltraVioletlibraries.
HDTV penetration is now at more than 114 million U.S. households.
All Blu-ray playback devices (including set-tops and game consoles) are at 104 million U.S. households.

Consumer sales of 4K UHDTVs increased a dramatic 287 percent in the fourth quarter of 2015. Household penetration is now at more than
five million U.S. households.

Among the year's top performing titles for both physical and digital formats are Big Hero 6 (Walt Disney Studios), Star Wars Collection
(Walt Disney Studios/Twentieth Century Fox Home Entertainment), Jurassic World (Universal Pictures Home Entertainment), American Sniper (Warner Bros. Home Entertainment), Inside Out (Walt Disney Studios), Hunger Games: Mockingjay, Part 1 (Lionsgate),
Avengers: Age of Ultron (Walt Disney) Furious 7 (Universal Pictures Home Entertainment), Fifty Shades of Grey (Universal Pictures Home Entertainment), Hobbit: The Battle of the Five Armies (Warner Bros. Home Entertainment), Interstellar (Paramount Home Media istribution), Equalizer (Sony Pictures Home Entertainment), Fury (Sony Pictures Home Entertainment), Gone Girl (Twentieth Century Fox Home Entertainment) and Home (DreamWorks Animation/Twentieth Century Fox Home Entertainment)