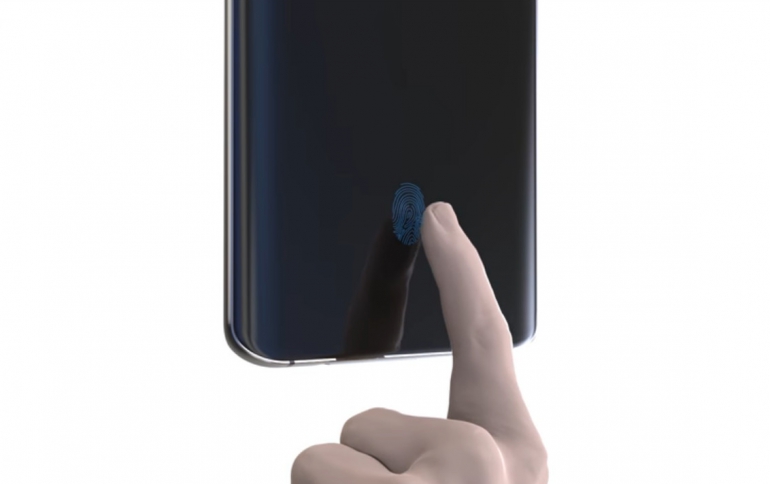 How Samsung Galaxy S10's 3D Sonic Sensor Works
Samsung recently debuted its latest flagship smartphone, the Samsung Galaxy S10, which features an ultrasonic fingerprint sensor to boast reliability, security, and convenience.
The S10 uses Qualcomm's 3D Sonic Sensor, which is thin enough to be integrated under a device's display. It's also future-proofed, so OEMs can adapt the solution for different use cases down the road.
The sensor uses sound waves to read the valleys and ridges of a finger. It does so by transmitting an ultrasonic pulse against the finger, creating a detailed three-dimensional reproduction of the scanned fingerprint. This is the main differentiator compared to other solutions, which use the legacy two-dimensional, light-sensing optical approach.
Qualcomm says that ultrasonic sensor for fingerprint recognition can detect blood flow within the finger and actually prevent hackers from spoofing the device with a photo or a mold. This extra protection is called anti-spoofing, and it takes in additional information from the fingerprint and makes this solution different than legacy optical solutions. Reading the pulses also leads to better performance than optical biometric passwords across a wide variety of conditions and contaminants, including when the finger is wet or dirty.
The fingerprint sensor has a thickness of less than 0.2 millimeters and can be implemented under a device's full display. While face unlock requires users to pull out their phones and look directly at their screens, using the 3D Sonic Sensor is quick and discrete.
The specific Qualcomm 3D Sonic Sensor can be also used in a host of solutions - mobile payments, Samsung Pay, MasterCard, and KakaoPay.
The ultrasonic sensor technology can be utilized for different future-facing applications as well. Because the sensor uses sound waves to detect blood flow, OEMs can use the technology for healthcare purposes such as monitoring heart rate, measuring BMI, and analyzing blood sugar levels. It could also be modified for AI use cases in the future.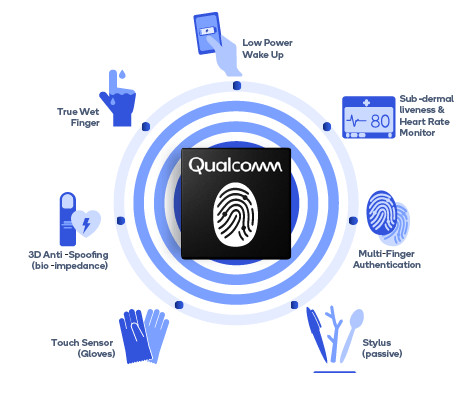 Qualcomm claims that its 3D Sonic Sensor has the lowest failure-to-acquire rate compared to commercial fingerprint solutions in the mobile industry.