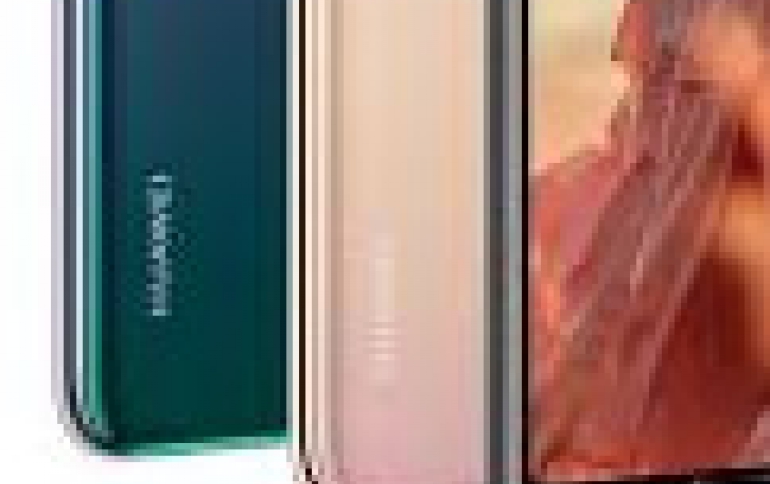 Huawei Wants to be the First to Launch a Foldable Smartphone
Huawei Technologies is planning to roll out the first foldable handset with a flexible screen ahead of its rival Samsung Electronics.
At least this is what analysts and industry sources familiar with the matter are saying, Nikkei Asian Review reports.
The foldable smartphone will use a flexible organic lighting-emitting diode display manufactured by Chinese panel supplier BOE Technology Group, a heavily subsidized by the Chinese government display maker and a candidate Apple OLED supplier. BOE has already been offering LCD screens for MacBooks and iPads.
"Huawei's planned volume could be limited to some 20,000 to 30,000 units, or even less, for a small group of first-wave adaptors," one person familiar with Huawei's plan said. "The effort is mainly to demonstrate its technology capability and to attract the industry's attention and media coverage."
Yuanta Investment Consulting analyst Jeff Pu said the product will hit the market by "very early 2019," possibly during the Mobile World Conference in Bacelona.
"The Chinese company wants to be the first in the industry even if the display technology from its panel supplier might not be that ready like Samsung," Pu said, citing his supply chain sources.
Another source said the launch date will depend on technology development and the durability of such panels, which still needs improvement.
Huawei declined to comment, saying they do not discuss products that have not launched.
Samsung -- the world's No. 1 smartphone maker -- is also preparing to launch its own foldable smartphone to mark the 10th anniversary of its Galaxy models in the first half of 2019, according to media reports.
Samsung's foldable smartphone would feature a 7.3-inch seamless display, said another source familiar with the matter. The folded product will be no thicker than an iPhone 8 or iPhone 8 Plus. "Under the durability test, it could be folded for 20,000 times and its price is likely between $1,500 and $2,000," he said.
Apple bought OLED displays from Samsung for the first time for its 10th anniversary iPhone X in 2017 and is planning two iPhone models later this year with OLED screens. However, Apple has as yet no plans to roll out a foldable phone in 2019.
Samsung has said it plans to churn out 200 million flexible OLED displays this year, while BOE and LG Display are only able to make around five million sets this year, according to industry sources.
Huawei has been able to unveil new technologies in recent years ahead of competitors thanks to its high spending in research and development. It introduced the world's first artificial intelligence core processor Kirin 970 that was designed by its in-house chip arm Hisilicon Technologies last September ahead of Apple's A11 bionic processor for the iPhone 8 range and iPhone X. Both processors are manufactured by Taiwan Semiconductor Manufacturing Co. The company also launched the world's first triple-lensed camera phone P20 Pro earlier this year. Huawei's AI core processors also used the intellectual property provided by China's state-backed chip startup Cambricon Technologies.