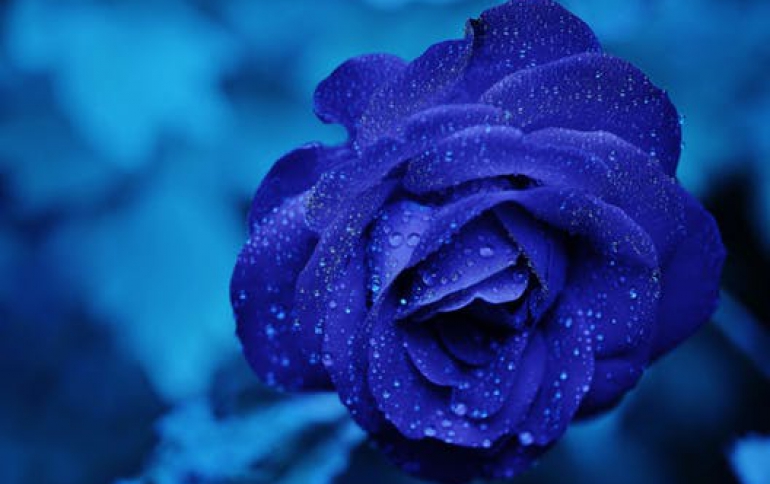 Intel and Facebook Unveil Next Generation OCP Twin Lakes 1S Server
Intel today announced the Twin Lakes 1S server, which incorporates the energy-efficient capabilities of the Intel Xeon D-2100 Processor SoC to provide strong compute performance as well as high I/O density.
When Intel started the Open Compute Project six years ago the company launched an industry-wide initiative to share specifications and best practices for creating the most energy efficient and economical data centers.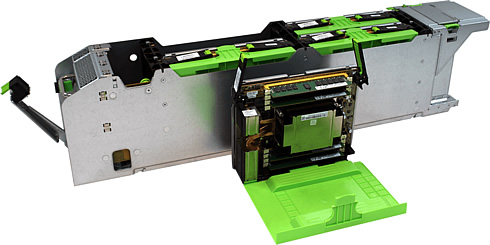 The new Twin Lakes compute performance is fueled by an up to 18 core Intel Xeon D Processor. Each core supports:
Virtual address space of 48 bits and a physical address space of 46 bits.
Intel Hyper-Threading Technology (Intel HT Technology) when enabled allows each core to support two threads.
First Level Cache (FLC) 64 KB total. The FLC is comprised of a 32 KB ICU (Instruction Cache) and 32 KB DCU (Data Cache)
1 MB Mid Level Cache (MLC) per core (non-inclusive with the LLC).
Intel Advanced Vector Extensions 512 (Intel AVX-512) with a single AVX512 fused multiply-add (FMA) execution units Twin Lakes supports the latest generation of Xeon D Processor SoC, offering enhancements over the previous generation. The below table illustrates some of these improvements:
Intel Xeon D-2100 Processor
Intel Xeon D-1500 Processor
CPU Cores
Up to 18 with Intel HT
Up to 16 with Intel HT
Cache

LLC: 1.375 MB/Core

MLC: 1 MB/Core

LLC: 1.5 MB/Core

MLC: 256 KB/Core

Memory

4 Channels,

DDR4 1866/2133/2400/2667

2 Channels

DDR4/DDR3L 1600/1866/2133

PCIe

CPU: x32 PCIe Gen 3

Twin Lakes uses all 32 lanes

FlexIO: x20 PCIe Gen 3

Twin Lakes uses 9 FlexIO PCIe lanes

CPU: x24 PCIe Gen 3 lanes

FlexIO: x8 PCIe Gen 2 lanes

Acceleration Engines

Intel AVX-512

Intel QuickAssist Technology

Up to 100 Gbps Crypto/Compression
100KOps PKE 2K

AVX256

No built-in Intel
Twin Lakes I/O is routed off-board using standard high-volume edge connector technology, and includes:
28 PCIe Gen3 lanes for general-purpose use
1 PCIe Gen3 lane as a BMC interface
1 10GBase-KR
1 SATA port
1 USB 2.0 port
1 Universal Asynchronous Receiver/Transmitter (UART)
1 I2C bus for server management
In addition, Twin Lakes has two on-board M.2 connectors, which can support SSDs in the 2280 or 22110 form factors. Both M.2 connectors are linked to the SoC CPU through a x4 PCIe Gen3 NVMe channel. An additional M.2 connector can support a 2280 form factor boot SSD, configurable as either SATA or PCIe Gen3 NVMe.
The Intel Xeon D-2100 Processor on Twin Lakes supports four channels of DDR4 RDIMMs. The Twin Lakes memory subsystem implementation includes two DIMMs per channel for a total of eight DIMM sockets. The Intel Xeon D-2100 Processor supporting RDIMM capacities up to 128 GB at one DIMM/channel or 64 GB at two DIMMs/channel, Twin Lakes can support half a Terabyte of memory.
The Twin Lakes 1S server can use either an external network interface controller on the platform through its PCIe interface, or the Intel Xeon D-2100 Processor's integrated 10GbE network controller. When the Intel Xeon D-2100 Processor's integrated network controller is used, SMBus or NC-SI can be used for sideband communication. The integrated 10GbE controller supports routable and scalable RDMA, ideal for large segmented networks in both private and public clouds. The controller supports network virtualization overlays, to allow abstraction of the network for cloud flexibility, and Intel Ethernet Flow Director for advanced traffic steering.
The Twin Lakes 1S server uses a Bridge IC (Texas Instrument's Tiva microcontroller) as the management controller. This Bridge IC also serves as a bridge between the system BMC and the Intel Xeon D-2100 Processor. The Bridge IC manages the 1S server on behalf of the BMC on the platform and bridges the BMC and Intel Xeon D-2100 Processor's internal management controller, the Intel Manageability Engine. A dedicated point-to-point I2C bus is used to maximize the communication bandwidth between the BMC and the Bridge IC.