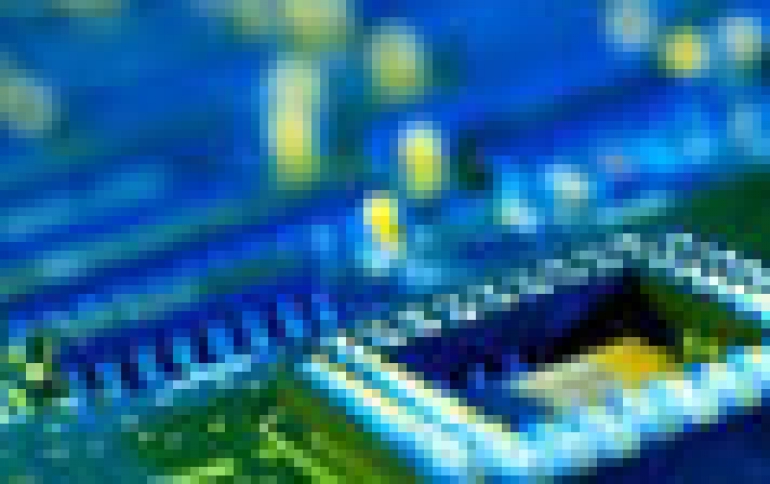 Intel Announces First Volume Shipments of 65nm NOR Flash Multi-Level Cell Products
Intel announced today the industry's first volume shipments of 65-nanometer (nm) NOR flash Multi-Level Cell (MLC) products, including the first 65nm 1Gigabit (Gb) monolithic part for cell phones. These new products are based on Intel's StrataFlash Cellular Memory (M18) architecture and are drop-in compatible with Intel's high-volume, 90nm-based flash chips, ensuring an easy migration path for cellular Original Equipment Manufacturers (OEMs.)

Targeted for multimedia phones with mega-pixel cameras, video and high-speed data capabilities, the single chip, 1Gb MLC NOR aligns nicely with next-generation phones coming to market.

Intel also has a 65nm roadmap to support 512Mb, 256Mb and 128Mb densities of the M18 product family in 2007.

The new 65nm NOR MLC parts from Intel offer fast read speeds of up to 133 MHz, improved write speeds of up to 1.0MB/sec for faster response times and storage capabilities for 4 mega-pixel cameras and MPEG-4 video. The write speed improvement on the 65nm version is twice as fast as Intel's previous product. Battery life is also extended through low power consumption, 1.8-volt operation and a deep power-down mode.

Intel also continues to work closely with a variety of cellular companies to ensure quick adoption of this new family of products. The M18 is validated on the top 10 chipsets in the market and offers third-party software support for added OEM flexibility.