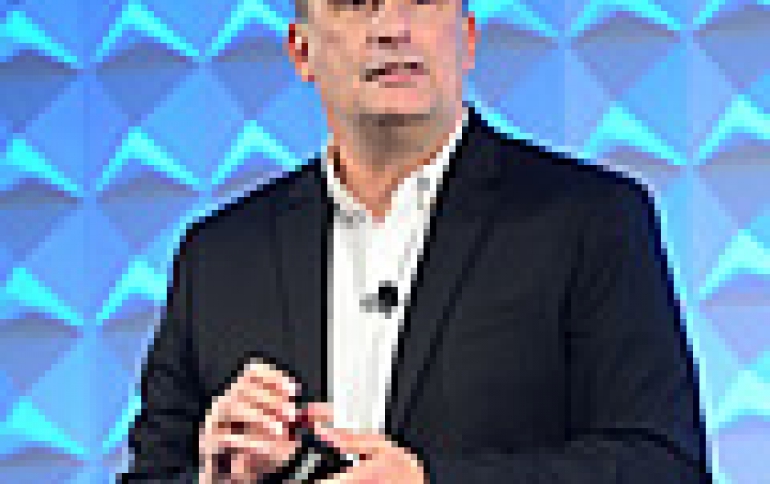 Intel CEO Brian Krzanich Resigns After Found to Have Relationship With Employee
Brian Krzanich oday announced its resignation as Intel CEO and a member of the board of directors. The Intel board has named Chief Financial Officer Robert Swan interim chief executive officer, effective immediately.
Intel was recently informed that Mr. Krzanich had "a past consensual relationship" with an Intel employee. An investigation by internal and external counsel confirmed a violation of Intel's non-fraternization policy, which applies to all managers. The other party was not named in the statement. Intel added that all staff are expected to respect Intel's values and follow its codes of conduct and therefore the company had no choice but to accept Krzanich's resignation.
"The board believes strongly in Intel's strategy and we are confident in Bob Swan's ability to lead the company as we conduct a robust search for our next CEO. Bob has been instrumental to the development and execution of Intel's strategy, and we know the company will continue to smoothly execute. We appreciate Brian's many contributions to Intel," said Intel Chairman Andy Bryant.
Krzanich, 58, leaves Intel at record performance levels financially but facing a group of new challengers as the computer processing market it dominates reshapes itself to deal with new trends such as artificial intelligence.
Since becoming CEO in 2013 he has overseen the company through an era of intense competition and consolidation in the chip industry. Krzanich had been trying to remake Intel into a more general provider of chips, expanding into new markets such as industrial systems and self-driving cars, with the 2017 purchase of Mobileye for $15.3 billion. The mission remains a work in progress; the data-center chip business is still the biggest sales engine and will determine Intel's success for the foreseeable future.
Intel expects to deliver a record second quarter, with revenues of approximately $16.9 billion and non-GAAP EPS of approximately $0.99. With accelerating data-centric revenue, the company also expects to have a great start in the first half of the yearr. Intel will provide full second-quarter results and an updated outlook for the full year on the second-quarter earnings call on July 26.
Swan has been Intel's CFO since October 2016 and leads the global finance, IT and corporate strategy organizations. He previously spent nine years as CFO of eBay Inc. Earlier, he was CFO of Electronic Data Systems Corp. and TRW Inc. He has also served as CEO of Webvan Group Inc.
The Intel board has a succession planning process in place and has begun a search for a permanent CEO, including both internal and external candidates.