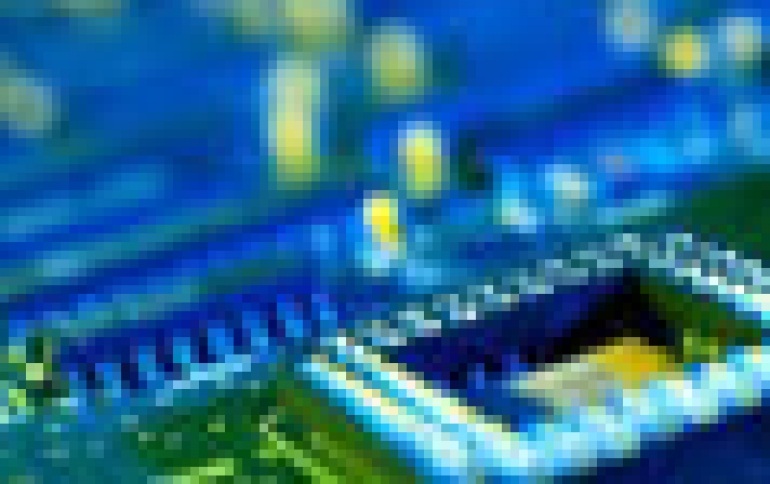 Intel Claims First 65nm NOR Flash Memory Chips
Intel said on Thusday it is the first company to be sampling 65 nanometer NOR flash memory, with plans to roll it out in late Q2 to cell phone OEMs. The multi-level cell NOR flash device will be offered at 1 gigabyte and the company said it can also offer a stacked chip at 2 gigabytes. Intel's NOR Flash memory chips are used in devices such as cell phones to manage critical phone operations, handle Personal Information Management data and to store photos, music and videos.

Benefits include a quick and easy migration path from 90nm to 65nm for cellular phone customers, according to Intel. Both software and hardware are compatible, putting Intel 6 months ahead of the company's traditional NOR competitors such as Spansion, STMicroelectronics and Samsung.

Another advantage that will be noticeable to end customers is an increase in pixel density. The move to 65nm means the company can increase its pixel support to a 4 megapixel camera from the 3 megapixel that was supported at 90nm.

Phones will also start up faster, store data faster and execute faster.

Although NAND has crossed over as the flash memory of choice for high-end cell phones, Intel believes that the increased density of its 65nm NOR keeps the device competitive.

"With these offerings, Intel continues to lead in providing the industry?s most advanced NOR flash memory for the mainstream handset market segment," said Brian Harrison, Intel vice president and general manager of the Flash Memory Group. "Our 65nm process technology will improve flash performance to enable the next generation of handsets that deliver new and enhanced capabilities for end-users."

Samples will be available to customers late in the second quarter.

Although the 65nm NOR flash will be targeted at the cell phone market only, Intel may also on use NOR or NAND flash for cache memory on a hard disk drives.