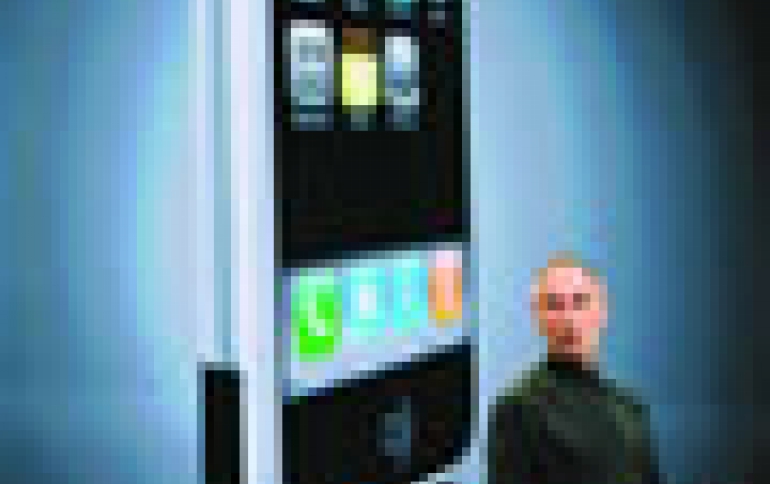 iPhone Vulnerable to Hackers
Apple 's iPhone may be vulnerable to hackers due to a flaw that allows them to take control of the device, according a report in the New York Times on Monday. Three researchers working for Independent Security Evaluators, a company that tests its clients' computer security by hacking it, said that they could take control of iPhones through a WiFi connection or by tricking users into going to a Web site that contains malicious code.

The iPhone runs a stripped down and customized version of Mac OS X on an ARM processor. Much of the device's claimed security is reliant on its restrictions against running third party applications. Only Javascipt code can be executed in the Safari web browser, ensuring that all such code executes in a "sandbox" environment. Many of the features of Safari have also been removed, such as the ability to use plug-ins such as Flash. Likewise, many filetypes cannot be downloaded. These actions serve to reduce the attack surface of the device.

"However, there are serious problems with the design and implementation of security on the iPhone," the researchers wrote in their report. "The most glaring is that all processes of interest run with administrative privileges. This implies that a compromise of any application gives an attacker full access to the device. Like the desktop versions of Mac OS X on which its operating system is based, the iPhone also does not utilize widely accepted practices, such as using address randomization or non-executable heaps, to make exploitation more difficult. These weaknesses allow for the easy development of stable exploit code once a vulnerability is discovered," they added.

To demonstrate these security weaknesses, the researchers created an exploit for the Safari browser on the iPhone. They used an unmodified iPhone to surf to a malicious HTML document that they created. "When this page was viewed, the payload of the exploit forced the iPhone to make an outbound connection to a server we controlled. The compromised iPhone then sent personal data including SMS text messages, contact information, call history, and voice mail information over this connection. All of this data was collected automatically and surreptitiously," the researchers said.

"After examination of the filesystem, it is clear that other personal data such as passwords, emails, and browsing history could be obtained from the device. We only retrieved some of the personal data but could just as easily have retrieved any information off the device," they added.

Additionally, the security consultants wrote a second exploit that performs physical actions on the phone. "When we viewed a second HTML page in our iPhone, it ran the second exploit payload which forced it to make a system sound and vibrate the phone for a second. Alternatively, by using other API functions we discovered, the exploit could have dialed phone numbers, sent text messages, or recorded audio (as a bugging device) and transmitted it over the network for later collection by a malicious party," the report concludes.

Apple was notified of these findings, including detailed technical documentation, on July 17th.

The New York Times said an Apple spokeswoman said the company took security "very seriously" and that it was looking into the report submitted by Independent Security Evaluators.