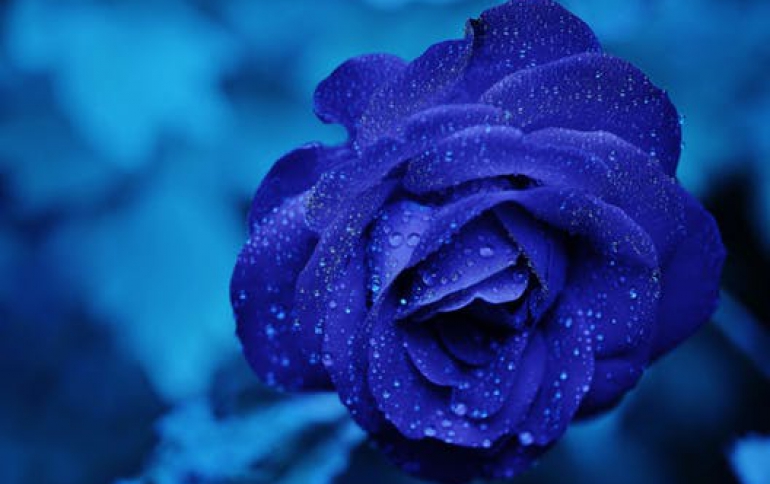 JVC Introduces Hard Disk Camcorders
JVC announced the release of three new models in the Everio Series of hard disk camcorders. The new Everio GZ-MG70, GZ-MG50 and GZ-MG40 feature an internal hard disk drive with either a 30GB or 20GB capacity, enabling increased recording times in a consumer camcorder at over seven hours of DVD-quality video or a maximum of thirty-seven hours of footage in extended recording mode.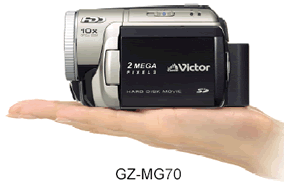 Main Features:
- Built-in hard disk drive and over seven hours of DVD-quality video recording capability
The new JVC Everio Series camcorders are equipped with an 1.8-inch internal hard disk drivefor extended recording of DVD-quality video. Models with a 30GB internal hard drive can record up to 7 hours and 10 minutes of DVD-quality video or up to 37.5 hours of footage inextended recording mode. Models with a 20GB hard drive can record up to 4 hours and 50 minutes of DVD-quality video or up to 25 hours of extended recording in Economy mode.
Hard disk recording also enables quick random access operation for ease of operation.
- High-quality video and digital still image capability in a compact and lightweight
The compact and lightweight design weighs no more than 320 grams (GZ-MG40 and GZ-MG50) during shooting, yet incorporates advanced specifications including a 2.5-inch clear LCD monitor and mega-pixel-class digital still image capability using JVC's Megabrid Imaging Engine.
- Fast Transfer of saved footage to a PC
The USB 2.0 interface enables the 10-minute transfer of a 60-minute saved footage to a PC.
- Two key technologies for hard disk protection
A floating damper mechanism effectively dampens shock and vibration by wrapping the disk with cushioning gels made of impact absorbing material. A 3D acceleration sensor automatically perceives when the unit has been dropped and shuts off the power to protect the hard disk.
- Three colors available with Everio GZ-MG40 misty blue, powder pink, and premium
For additional information visit
http://www.jvc.co.jp/english
.