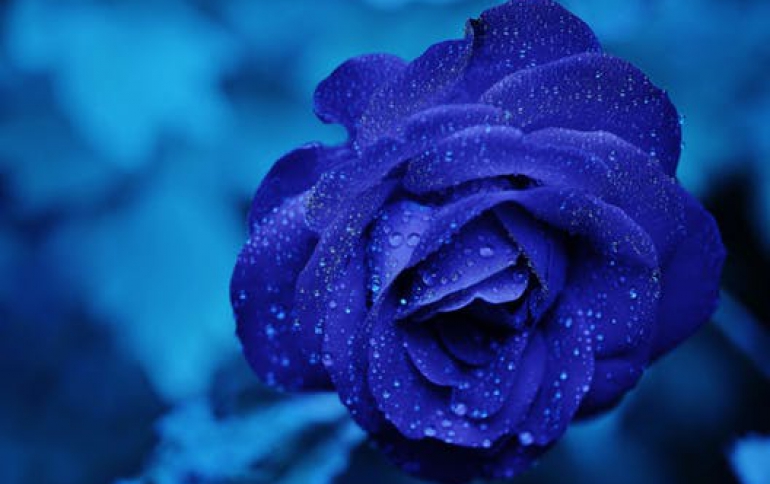 Sony Delivers New Entry-level Professional Camcorder, New 4K Laser Projection Options And Professional Laser and Lamp Projectors
Sony's new HXR-NX100 expands its line of professional compact camcorders that deliver the benefits of a 1.0" type sensor. The company is also adding two new models to its line of projectors that combine 4K imaging with a laser light source, and launches new professional laser and lamp projectors. The new HXR-NX100 compact camcorder joins Sony's PXW-X70 in a line of professional compact models with a 1.0" type sensor. It features a 1.0" type Exmor R back-illuminated CMOS sensor with 20 megapixels. The sensor, which is approximately the same size as a Super 16mm film frame, delivers high resolution, low noise, and high picture quality even in low light conditions. It also enables the greater depth of field control required in demanding shooting requirements.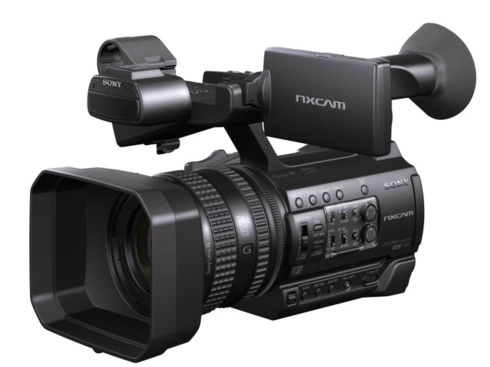 High picture quality is further ensured by a fixed Sony G lens, offering 12x optical zoom from a 29mm angle of view at wide end that can be increased to 24x with Clear Image Zoom, while retaining full resolution using Sony's By Pixel Super Resolution Technology. Zoom performance can double by up to 48x at any point using a Digital Extender. These features are complemented by a built-in 4-step ND filter to control exposure in bright scenes.
The HXR-NX100 has three independent manual lens rings that give access to zoom, focus and iris functions. The camcorder's connectivity options include HDMI, Multi/Micro USB, XLR terminals, REMOTE, Composite (BNC) and Multi Interface (MI) Shoe for use with a wide range of accessories without the need for cables, such as Sony's HVL-LBPC Video Light and the UWP-D wireless microphone series.
The HXR-NX100 records in AVCHD, DV and XAVC S 50Mbps. It records to SD memory cards, and has dual media slots to record onto two memory cards either simultaneously or via a relay mode, where recording automatically switches when the first card is full.
The HXR-NX100 camcorder will be released in October 2015.
Sony will also soon start delivering two new projectors - the VPL- GTZ270 and the VPL- GTZ280.
Both 5,000 lumen models have native SXRDTM 4K (4096×2160) resolution, and join Sony's VPL-GTZ1 model to create a family of 4K laser light source projectors designed for a range of B2B and commercial applications. Both can also operate in 4K 3D mode.
Like all Sony laser projectors, the VPL-GTZ270 and the VPL-GTZ280 are designed to deliver up to 20,000 hours of operation with virtually zero maintenance (up to 40,000 hours in low brightness mode) without the need for a lamp exchange.
Constant brightness mode and periodic auto calibration further contribute to longer life operation. The projectors' SXRD panel also creates a deep black image with reduced white band visibility for multi-projection blending.
Both models have sealed optics for dust-resistance in high-traffic areas, and run quiet with operational noise of less than 35dB.
The VPL-GTZ270 is designed for the entertainment market, with image enhancement functions including "Reality Creation" upscaling and compatibility with High Dynamic Range (HDR) content. A wide color space covers the full DCI range and simulates the new ITU-R BT2020 color gamut.
The VPL-GTZ280 uses high-speed motion functions and new high-speed 4K 120Hz signal processing capability for 4K3D 60Hz left eye/right eye and reducing blur in fast motion scenes, in addition to smear and transport delay reduction, infrared light output for night vision stimulation and vibration resistance.
The VPL- GTZ270 will start shipping in the 1st quarter 2016, followed by the release of the VPL- GTZ280 sometime in the seconf quarter of next year.
Sony's announcements are continuing with a combination of new laser and lamp models that meet diverse installation and budget requirements.
The new projectors include two 3LCD laser models (VPL-FHZ65 and VPL-FHZ60) to expand Sony's line of Z-Phosphor laser light source projectors.
The new WUXGA (1920 x 1200) laser models deliver brightness of 6,000 lumens (VPL-FHZ65) and 5,000 lumens (VPL-FHZ60). For applications better-suited to lamp-based projection, Sony's new VPL-FH65 (6,000 lumens) and VPL-FH60 (5,000 lumens) offer cost-effective options that still deliver high quality performance.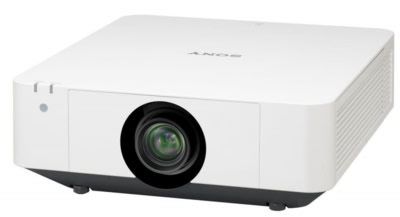 Each uses BrightEra panel technology to reproduce natural and vivid color.
The new laser models are designed to deliver enhanced picture quality with new features such as "Reality Creation" and "Contrast Enhancer," both technologies already in use by Sony's home theater projection systems for high-end consumer entertainment. Reality Creation engine analyzes and processes every input signal to refine detail, clarity and sharpness for naturally up-scaled images. The Contrast Enhancer feature expands the perceived dynamic range of the signal in real-time.
The new projectors offer Color Space adjustment and Color Correction features for more accurate color reproduction. With the Color Space adjustment feature, users can adjust individual coordinates of Red, Green and Blue primaries in addition to choosing from three different color space presets. The Color Correction feature fine-tunes Hue, Brightness and Saturation of six different color ranges.
A laser light source for both models means there's no lamp that needs to slowly warm up or cool down, no lamp to limit tilt angle and no compromise between high brightness and high resolution.
The new laser models' "quick turn on/off" requires only approximately 7 seconds for the brightness to ramp up after turning on. There is also a "quick reboot" mode available which allows users to reboot the projector in just 1 second, during user preset time of 10 minutes or 30 minutes after turning off the projector.
The life of the laser light source is expected to be up to 20,000 hours, depending on the use and environment.
The laser projectors also feature a constant brightness mode to maintain the brightness level through the expected life of the light source by driving the projector with approximately 25% reduced light output.
All four new models have built-in HDBaseT interfaces, enabling easier connectivity by using a single cable which runs all the video, audio, control and IP signal up to 328 feet (100m).
The new models can be combined with wide variety of optional lenses. Available optional lenses include 0.65:1 short throw and tele-zoom covering up to 4.84:1 throw range, and they deploy bayonet lens mounting system for quicker lens changes.
The following is planned availability for the new projectors:
VPL-FHZ65, 6,000lm WUXGA, laser - August 2015
VPL-FHZ60, 5,000lm WUXGA, laser - September 2015
VPL-FH65, 6,000lm WUXGA, lamp - November 2015
VPL-FH60, 5,000lm WUXGA, lamp - October 2015