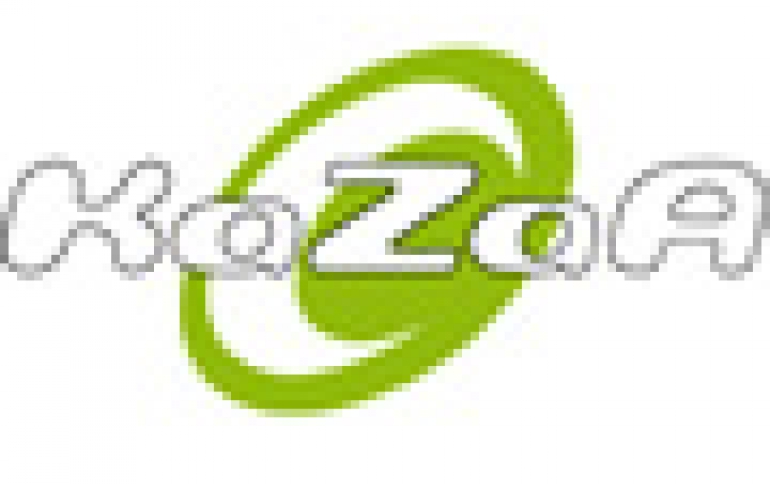 Kazaa Forced to Block Search Terms
Federal Court of Australia has ordered the owner of Kazaa, Sharman Networks, to modify the file-sharing software to block a list of search terms -- primarily artist and song names -- to be supplied by the record companies. The road to the trial began in February 2004 when the music industry piracy investigations unit conducted raids on Sharman Networks, Altnet, the homes of executives of both companies, a number of ISPs and universities looking for evidence that could be used in litigation over Kazaa.
Yesterday's order also follows the record companies' court victory in September against individuals and organisations associated with Kazaa. On September 5, Justice Murray Wilcox ruled largely in favour of music labels, including Universal, Sony, Warner and Festival Mushroom, saying Sharman Networks and other parties had authorised users to infringe music industry copyright.
Yesterday, the court has ordered Sharman to release a new version of Kazaa by 5 December that includes a non-optional keyword filter, restricting users' ability to illegally access and swap copyright music.
The record companies may also update the list of search terms every two weeks. Once Sharman receives the updated list, it has 48 hours to act on the changes.
Justice Wilcox also ordered that dialogue boxes appear on the Kazaa Web site "to place maximum pressure on KMD [Kazaa Media Desktop] users to obtain the updated release".
However the Sharman parties' legal team claimed audio fingerprinting technology from United States company Audible Magic, would provide more effective filtering. They cited Wilcox's judgement in September, which allowed that the modifications to Kazaa could include more effective solutions than keyword filtering.
Audio fingerprinting works by capturing characteristics of songs that can be compared with files on a peer-to-peer network, rather than relying on file name or format.
However, Sharman's legal team acknowledged implementing audio fingerprinting though would require major change to Kazaa's architecture and asked that the deadline for modifying the software be extended until March to allow this.
Additional information is available
here
.