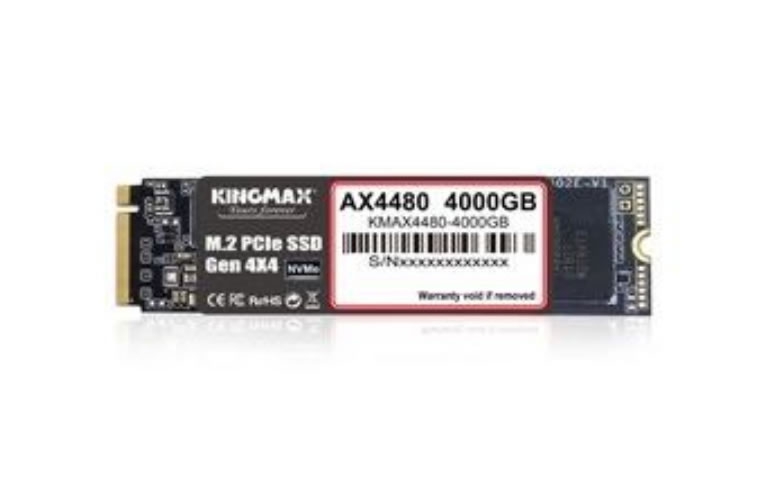 KINGMAX Releases AX4480 M/2 PCIE 4.0 SSD up-to 4TB
KINGMAX officially announces the NVMe M.2 SSD "AX4480" series that supports PCI-Express4.0 (x4) connection, which has been announced for some time. Detailed specifications have been released.
NAND flash is 3D NAND with two types of cache functions: DRAM cache buffer and SLC caching. It also has data protection functions such as LDPC ECC and end-to-end data protection, and NAND protection functions such as TRIM command, wear leveling, and garbage collection. There are 3 models in the capacity lineup: 4TB, 2TB, and 1TB. The transfer speed is 4,800MB / sec for sequential reading, 3,450MB / sec for writing, 300,000 IOPS for random reading, 500,000 IOPS for writing, and 4,700MB / sec, 3,300MB / sec, 300,000 IOPS, 500,000 IOPS for the 2TB model, respectively. 1TB model is 4,500MB / sec, 1,750MB / sec, 150,000 IOPS, 400,000 IOPS.
The write endurance is 200 to 800 TBW, the MTBF is 2 million hours, and the external dimensions are width 22 mm, length 80 mm, and weight 8.5 g. Product warranty is 3 years.
AX4480 series
http://www.kingmax.com/en-global/product/product/Model/M2_2280_PCIe_NVMe...