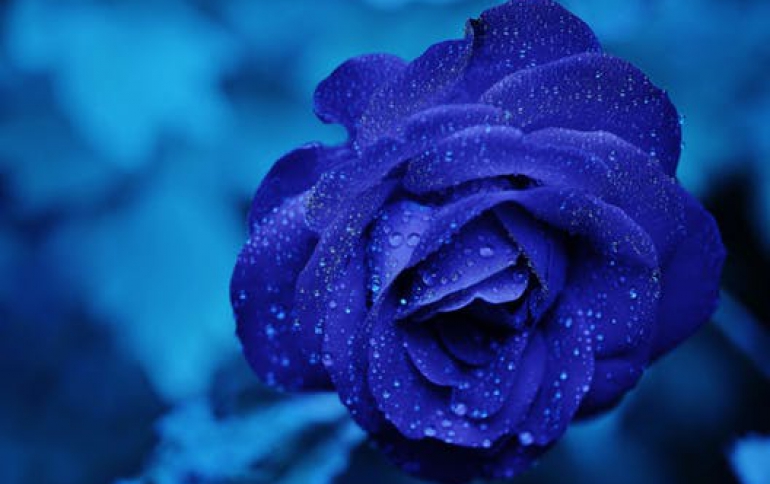 Kingston Ships Secure USB Flash Drive for Enterprises
Kingston today released the DataTraveler Vault Privacy 3.0 (DTVP) secure USB Flash drive, as well as the DataTraveler Vault Privacy 3.0 Anti-Virus, which helps enterprises safeguard business data and set security policies for end-users.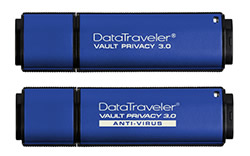 DTVP 3.0 provides hardware-based encryption of confidential information and is also available separately with ClevX DriveSecurity powered by ESET anti-virus protection. The anti-virus engine utilizes ESET?s NOD 32 technology, which protects corporate end-users wherever they work or plug in.
Kingston?s DataTraveler Vault Privacy 3.0 USB Flash drive provides business-grade security with 256-bit AES hardware-based encryption using XTS block cipher mode, which offers stronger protection than CBC and ECB modes. It is the first-to-market hardware-encrypted secure USB Flash drive with USB 3.0 performance.
DTVP 3.0 is available with optional anti-virus protection from ESET/ClevX. The ESET NOD32 anti-virus engine provides instant alerts and comes with a five-year pre-activated license.
Features & Specifications:
- Read-Only Access Mode: when selected, access files in Read-only Mode to avoid potential Malware risks
- Enforced password protection: complex password is user set with minimum characteristics to prevent unauthorized access
- Secure: drive locks down and reformats after 10 intrusion attempts
- Easy to use: no admin rights or application installation required
- Customizable: preload content, password length, maximum number of password attempts and internal/external serialization numbering
- Co-Logo available
- TAA Compliant
- Business-Grade Security: 100 percent of stored data is protected by hardware-based, 256-bit Advanced Encryption Standard (AES) in XTS mode
- Durable design: resilient protection for data in a waterproof aluminum casing
- USB 3.0: latest USB standard guarantees backwards compatibility with USB 2.0
- Capacities: 4GB, 8GB, 16GB, 32GB, 64GB
Speed: USB 3.0:
4GB: 80MB/s read, 12MB/s write
8GB, 16GB: 165MB/s read, 22MB/s write
32GB: 250MB/s read, 40MB/s write o 64GB: 250MB/s read, 85MB/s write
USB 2.0:
4GB: 30MB/s read, 12MB/s write
8GB?64GB: 30MB/s read, 20MB/s write
- Dimensions: 77.9mm x 22mm x 12.05mm - Operating Temperature: 32°F to 140°F (0°C to 60°C)
- Storage Temperature: -4°F to 185°F (-20°C to 85°C)
- Minimum System Requirements:
USB 3.0 compliant and 2.0 compatible
Two (2) free drive letters required for use
Guaranteed: 5-year warranty with free technical support